Alexander Parkes introduced plastic to the world back in 1862. Almost a century later, in the 1950s, plastic product manufacturing within the retail industry kicked off and has not stopped since.
In the 1960s, the plastic carrier bag was invented as an alternative to the paper bag. Having polluted the environment and caused death to wildlife around the world for almost 60 years, the bags have since been banned in more than 30 countries, and the number is growing.
Plastic is the number one public enemy, with almost half a million tonnes of it produced every year and 91% of it doesn't get recycled.
As well as being a global crisis, it is also a collective responsibility we all have to deal with.
As consumers, our daily lives contribute to plastic manufacturing. In fact, a 2010 study showed that the average person in the UK generates 0.22kg of plastic waste every single day.
There are ways to increase environmental awareness and reduce the footprint of your daily habits, and you don't have to look far, as your daily plastic journey starts a few moments after waking up.
The beauty and personal care product industry is one among many that damages the environment, marine wildlife, and contaminates the human food supply chain.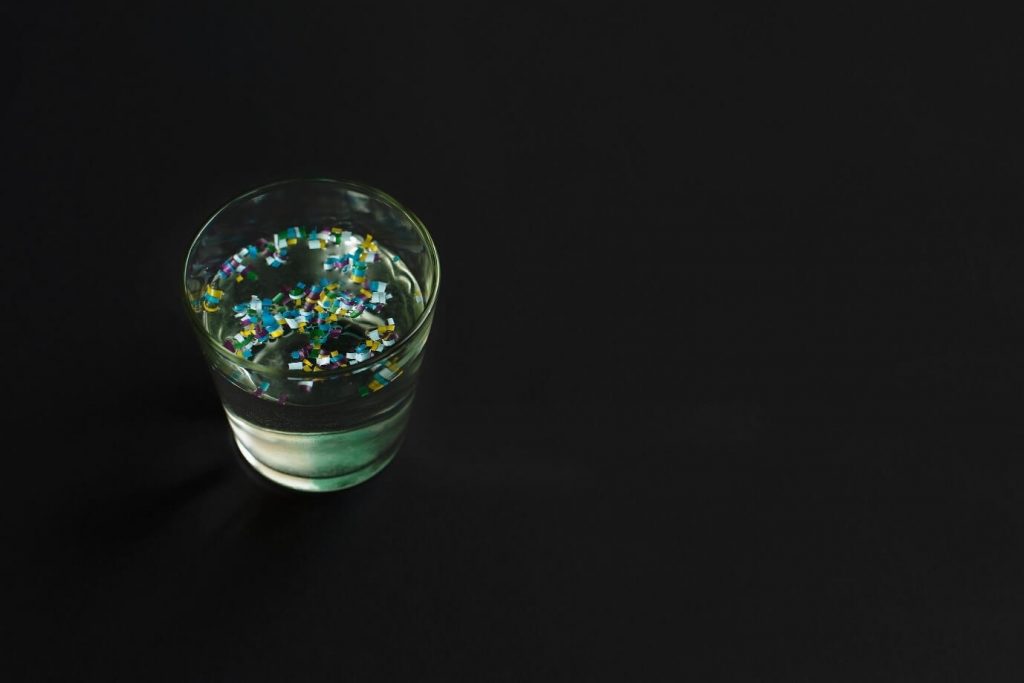 Let's start with the smallest beauty terror that harms the environment — microplastic. Microplastic comprises of plastic particles that are smaller than five millimetres in diameter.
In the form of a microbead or a plastic fibre, these particles are found in clothing, cosmetics, cleaning products, and personal care products, such as toothpaste and soap.
Water filtering systems are not designed to sift elements smaller than five millimetres. Therefore, the particles contaminate water in oceans and end up being consumed by fish, birds, and marine animals.
Humans are no exception to microplastic either, which shockingly have been widely found in bottled waters, and once consumed, could potentially contribute to cancer risks.
The US was the first country to ban microbeads, and the country has since been followed by the UK, France, Canada, Taiwan, Italy, New Zealand, and many other countries.
The UK ban has been strongly advocated by Mary Creagh, the former UK Shadow Secretary of State for Transport, Food and Rural Affairs.
She said that: "Trillions of tiny pieces of plastic are accumulating in the world's oceans, lakes and estuaries, harming marine life and entering the food chain.
Continuing, she said: "A single shower can result in 100,000 plastic particles entering the ocean. Cosmetic companies' voluntary approach to phasing out plastic microbeads simply won't wash."
It is important to note that ban affected products differs country by country, for example, the US and the UK bans are limited to rinse-off cosmetic products used for exfoliating, such as toothpaste and skin exfoliants.
Many product manufacturers have used loopholes to avoid the production ban of their products by changing the plastic particles to biodegradable plastic.
Biodegradable plastic is environmentally friendlier, as it eventually degrades. However, it is a very lengthy process, and the particles still get consumed by marine life.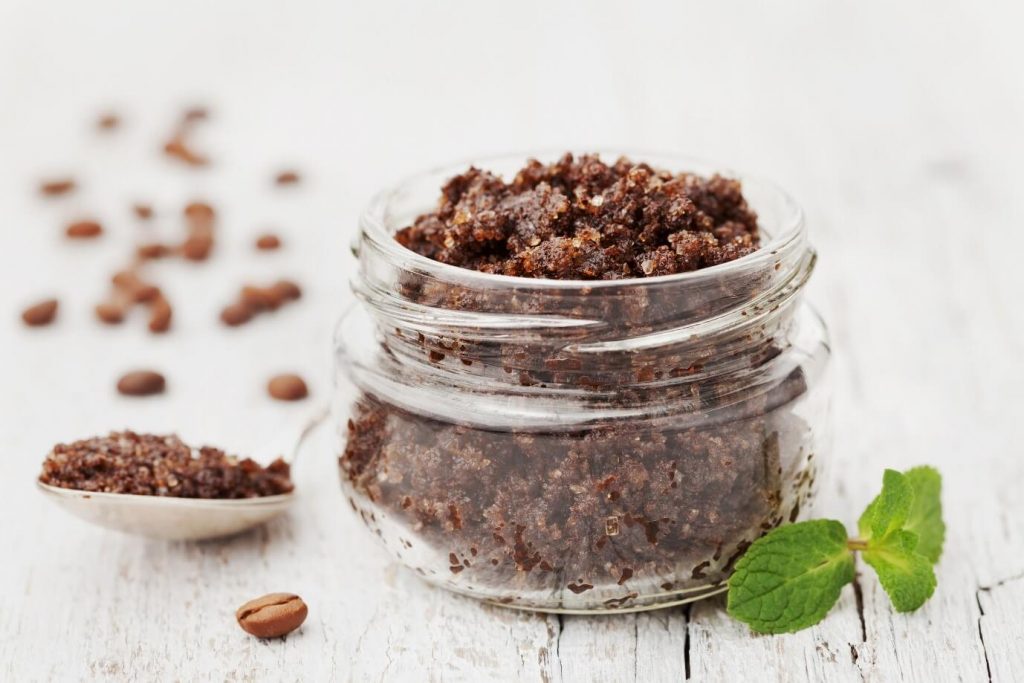 There is a multitude of natural alternatives to microplastic such as:
Sand
Beeswax
Honey
Nuts
Seeds
Sugar
Salt
Oatmeal
Ground coffee
Ground fruit kernels
Many mainstream cosmetics brands such as Unilever, Proctor & Gamble, Johnson & Johnson, and The Body Shop have committed to eliminating microbeads from their products.
Unfortunately, there are no viable solutions for cleaning the microbeads out of lakes, rivers, and oceans. Therefore, prevention is so crucial in protecting the environment and its inhabitants.
Excess packaging
The beauty industry creates 120 billion units of packaging every year.
The packaging is the number one contributor to plastic production in the world and offender for plastic waste pollution. In 2015, research found that packaging accounted for 146 million tonnes of plastic every year.
Plastic is not the only waste created in the name of beauty and personal care; it equally creates an excess of cellophane, cardboard and paper waste.
Paperboard boxes are wrapped in shiny transparent plastic and cover already packaged creams and toothpaste that do not require another layer of material, making the products more expensive for the manufacturer and the consumer; contributing to deforestation, increasing water consumption, and CO2 emissions.
Although it is easier and safer to transport and store, and visually more appealing to shelf products like toothpaste in boxes, it is not a necessity.
Recycling plastic bathroom products
Unfortunately, not all toiletries and beauty products are safe to use in easily breakable materials. Having glass containers in the shower could potentially be dangerous for health and safety. In this case, therefore, plastic is still necessary.
Necessary plastic packaging should be reusable, recyclable, or compostable if made from bioplastic that can disintegrate over time.
Brands like Lush have found a solution, however, and have cut down on the plastic and packaging entirely by replacing bottled products with their dry form equivalents, such as shampoo bars.
The company has now set up three Naked stores which sell products completely free from the packaging.
TerraCycle, an American recycling company that recycles products like pet food, bread bags, contact lenses, and coffee pods, has partnered up with several personal care and beauty companies, such as Garnier, Colgate, L'Occitane, and Weleda, to offer a free recycling scheme for beauty products across the UK. Named Personal Care and Beauty Recycling Programme, the initiative has already successfully recycled more than 72,000 items of beauty product packaging.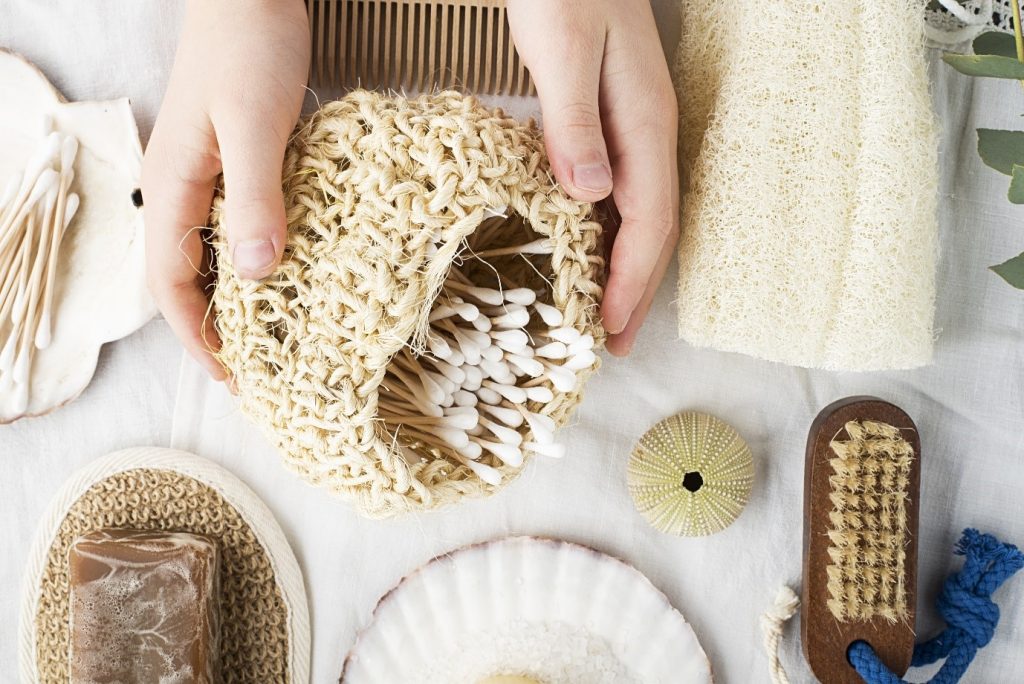 Alternatives to single-use and short life cycle plastic products
You will be surprised how easy it is to replace your plastic toothbrush for a bamboo one (make sure that the bristles are made of other material than nylon or other plastic), plastic earbuds with wooden ones, sheet masks with natural mud masks, and makeup remover cloths instead of single-use wipes.
Not all the plastic is terrible either. The Aveda skincare and hair brand uses 100% post-consumer-recycled material for more than 85% of its products.
Earlier this year, more prominent industry players such as Henkel and P&G and other FMCG manufacturers and retailers have formed the Alliance to End Plastic Waste, which aims to accelerate waste management and scale new solutions to minimise and correctly manage plastic waste to move from a linear to a circular economy.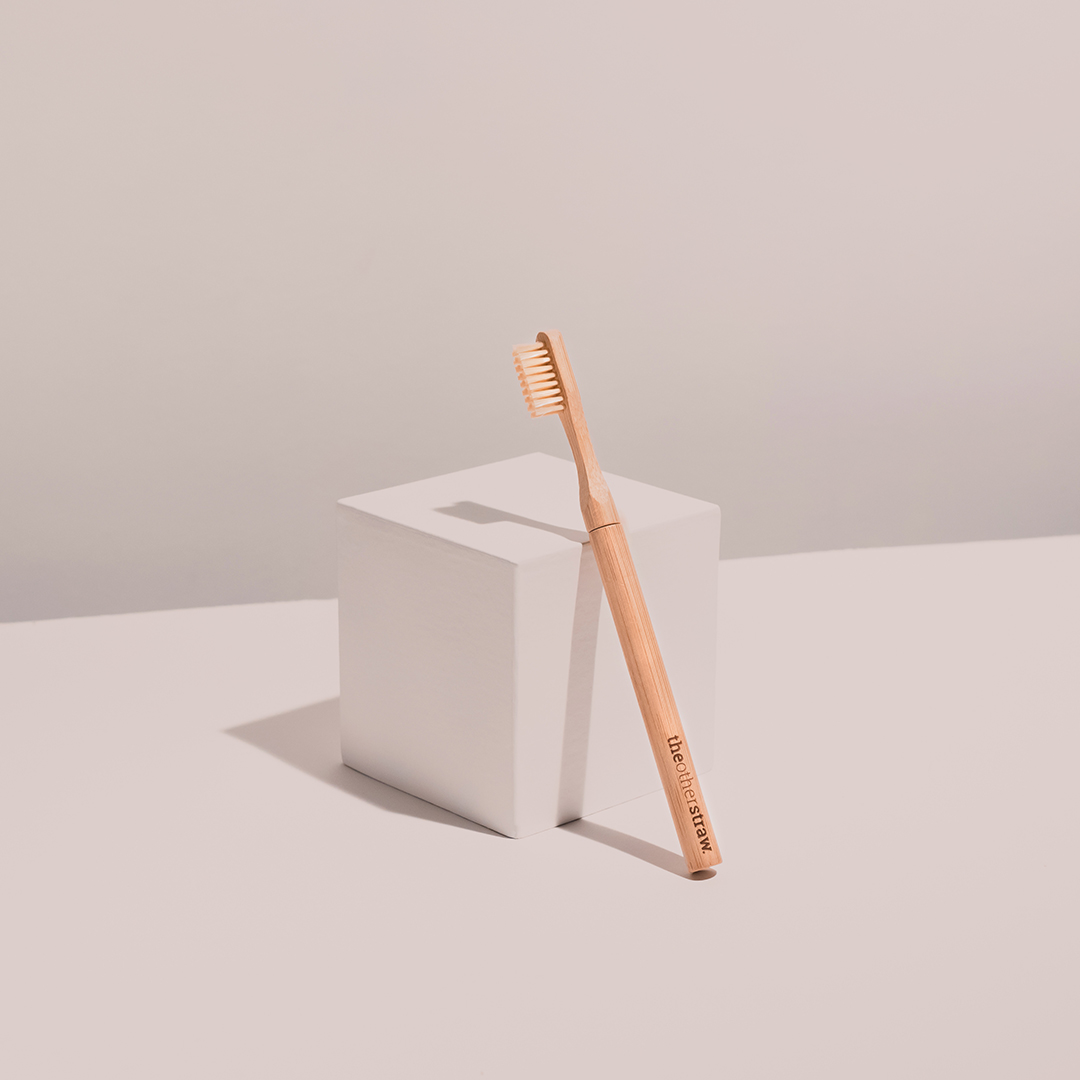 Many brands like Thierry Mugler offer refillable perfumes — the glass container can be refilled, therefore leaving more money in your bank account and reducing the number of new products manufactured.
The same principle applies to cosmetics brands like Kjaer Weiss, which develops refillable containers for makeup to minimise the amount of disposed of packaging. Have a look at the list of plastic-free beauty brands here.
Research by Garnier found that 56% of Brits do not recycle their bathroom products due to simple inconvenience:
Consider the life cycle of your purchases and stop purchasing single-use plastic beauty items.
Choose products in reusable or recyclable packaging and take advantage of refill schemes and recycling initiatives. Discover brands that support the environment and how you can take part here.
Look out for labels such as Rainforest Alliance Certified, ECOCERT, and Fairtrade to make sure the ingredients are sustainably sourced too.
Take time to read the labels to avoid dangerous microplastic particles.
Replace short life cycle plastic items such as plastic shower sponges by a natural option like the plant-based loofah.
Let's stop the beauty industry from turning ugly — share your eco-friendly beauty, personal care, and household item recycling and reusing tips in the comments below!