Since haircare was first invented, products on the market have drastically changed. Everyday haircare products now include many synthetic materials and harmful chemicals, and many of these are not good for humans or the planet. Thankfully, sustainable haircare products are becoming popular as more people opt for eco-friendly hair products.
To help make informed decisions around which products we buy, we take a deep dive into sustainable hair care and why it's so important.
How do haircare products impact the environment?
Haircare products impact the environment in many ways, including irresponsible sourcing.
Many everyday haircare products come in single-use plastic packaging. Consumers in the UK throw away 520 million bottles of shampoo every year without following proper recycling procedures. A study by WRAP found that 2 in 5 people (38%) are uncertain about how to recycle such items, meaning the empty bottles are sent to landfill.
Microplastics are found in some cheap shampoo and conditioners and enter our waterways once washed down the drain. According to the Plastic Soup Foundation, 3,755 tons of microplastics from cosmetic products enter the ocean and are consumed by marine life, greatly impacting aquatic health.
Palm oil is an ingredient linked to deforestation and habitat degradation. There are 20 different ingredient names given for palm oil, which can be misleading to consumers. Due to the high use of palm oil, 98% of Indonesian and Malaysian rainforests could be gone within ten years. Unfortunately, many shampoo and conditioners use palm oil as a hydrating ingredient, meaning our routine hair washes play a big part in mass deforestation.
What hair care product has the worst environmental impact?
The hair care product with the worst environmental impact appears to be hairspray. The fumes caused by this type of product are extremely harmful to the earth's ozone layer.
If we go back in time to the exciting days of glam and rock, when the use of hairspray was excessive in the 1970s, scientists conducted a study and noticed something started to happen.
In 1974, a group of scientists published an ozone depletion theory suggesting that chlorofluorocarbons (CFC), a chemical used in hairspray, was causing a hole to form in the earth's ozone layer. When this claim was made, cosmetic companies insisted their products were safe. However, after further monitoring, the theory was confirmed in 1985.
The use of CFC is now outlawed by 197 countries, and scientists say the ozone layer is recovering. As of today, we have prevented a 2.5°C increase in global warming, which is incredibly positive. However, it will take the earth decades to recover.
What are the best sustainable hair products?
The best sustainable hair products are ideally zero-waste and free of harsh chemicals or excess water.
UK-based company Lush produces a range of hair products, including haircare masks, shampoo, and conditioner bars and is a brand built on sustainable hair products and body care. Lush invented the shampoo bar more than 20 years ago and has since started a sustainable haircare revolution.
According to a recent article by Marie Claire UK, the best zero waste brand is SBTRCT. The products produced are all 100% palm oil and plastic-free. All packaging is also 100% recyclable and compostable, so consumers don't have to worry about confusing recycling instructions.
Here are a few sustainable haircare products you can test out to see which works best for your routine while doing your bit for the planet.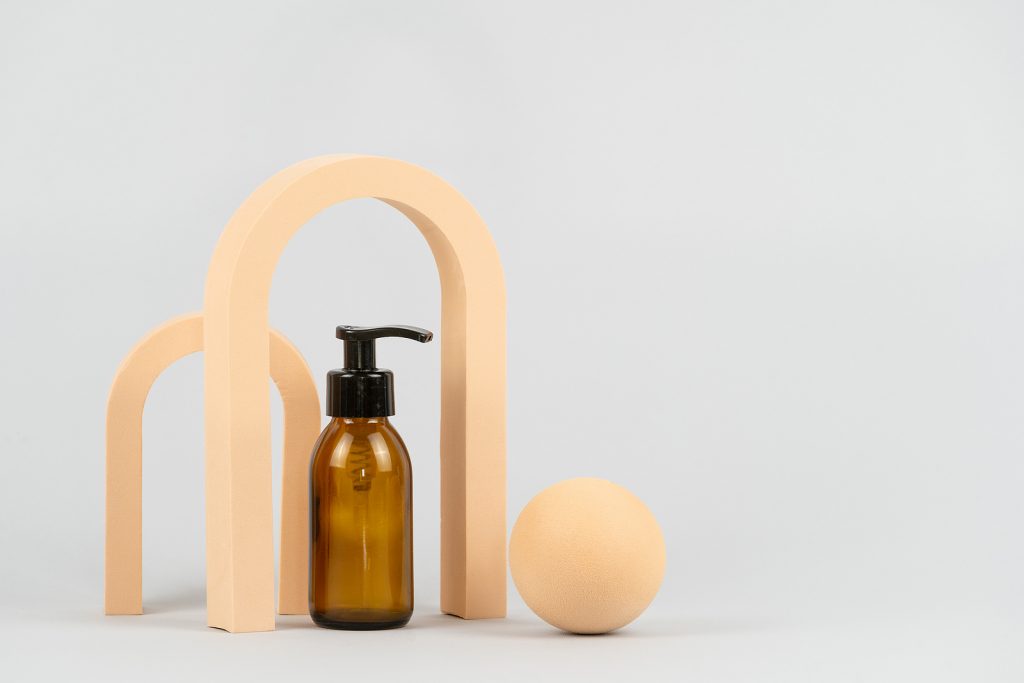 Eco-Friendly Shampoo and Conditioner
As awareness and demand have grown, there are now more eco-friendly shampoo and conditioner options than ever before. The most popular now appears to be the shampoo and conditioner bars, first invented by Lush. These are usually biodegradable, packaging-free, and create zero waste.
Many shampoo and conditioner bars are free of palm oil but are also sulphate, paraben free. Products that are free of these harsh chemicals found in normal shampoo and conditioner are healthier for our hair and won't contaminate the water stream or impact marine life.
Re-fillable shampoo and conditioners are also a great option, as they help to minimize your plastic consumption by re-washing and re-using the bottles. Giant brands such as Garnier and Aussie have also started to offer these options to reduce plastic waste.
Eco-friendly hairspray
Hairspray is great for keeping your locks in place. However, normal hairsprays and aerosol cans contain chemicals that are harmful to the environment.
Instead of choosing synthetic chemicals and non-recyclable cans, try opting for DIY hairspray using natural ingredients that can be created at home. This is as simple as using ingredients such as lemon and water or aloe vera and water, which is healthier for your hair. Using these eco-friendly methods will have the same or equivalent results as a normal hairspray can but without the environmental impact, as it is all made of natural ingredients.
Eco-friendly hair tools
Once you discover the perfect eco-friendly shampoo and conditioner, the last step in your environmentally friendly hair care routine is to choose some eco-friendly hair tools.
Plastic hairbrushes are not good for the planet or your hair. Using a plastic brush increases the electrical charge on your hair and can create fizziness. Moving away from plastic, a bamboo brush (or comb) is the most popular hair tool. These are widely available at many retailers and are a much better alternative to plastic. As well as being great for the planet bamboo, brushes are durable, long-lasting, and much gentler on the hair. They're also easily recyclable once you need a replacement.
Many consumers have not thought about the impact of rubber hair ties, which can take around 500 years to decompose. Switching to organic cotton hair ties can help do your bit for the planet and add the perfect touch to your eco-friendly hair care routine.