In 2015 it was estimated that the world had produced around 8.3 billion tonnes of virgin plastic, of which 6.3 billion tonnes ended up in wastage.
While only nine per cent of plastic waste gets recycled, the remaining 12 per cent end up destroyed by burning, and an alarming 79 per cent accumulated in landfills and nature.
Green activists are not the only ones concerned with the growing amount of packaging waste; consumers are too, and most notably about the plastic waste created by the FMCG industry.
2018 was renamed the "year of the straw", as single-use plastic items were put under scrutiny for their damaging effects on the environment.
As plastic fibres are contaminating tap water, harming animals, and polluting the environment, consumers are now looking for sustainable alternatives for plastic and excessive packaging.
Let's look at how supermarkets are handling matters.
Zero-waste stores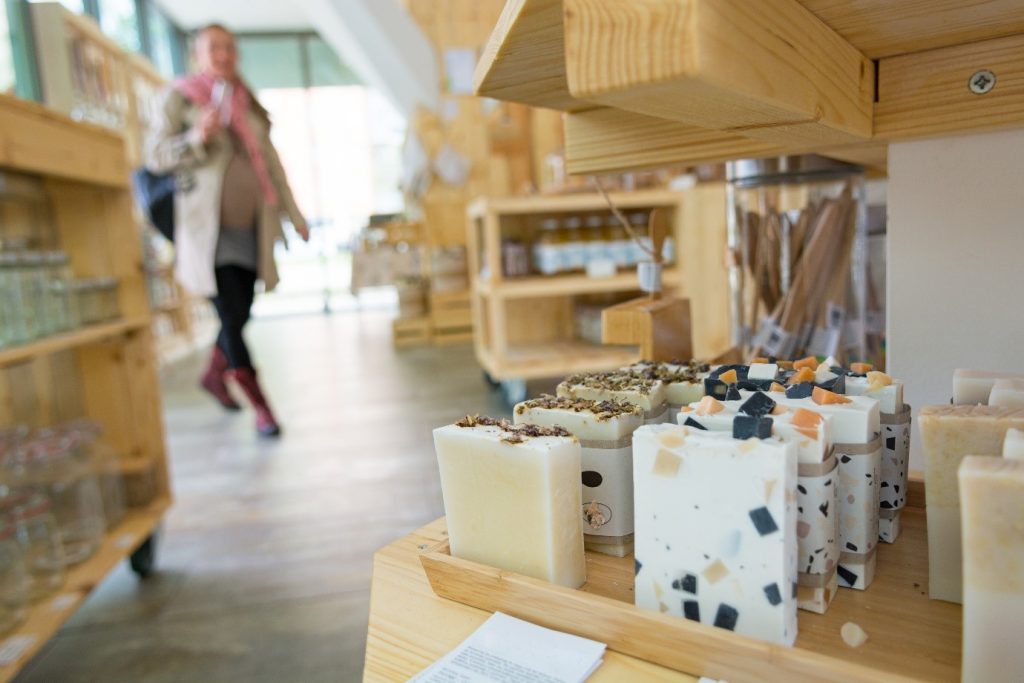 To combat avoidable plastic packaging, so-called "zero stores" are popping around the world.
For several years eco-friendly grocery shops like The Jar Tree and Ecotopia Leeds have been opening around cities in the UK, offering consumers a seemingly waste-less shopping experience.
Here, shoppers are invited to bring refillable containers to fill them with products like pasta and dried fruit from large dispensers.
Although the idea is good and probably cuts down on packaging at the individual level, unfortunately, there are several downsides to this minimal packaging approach.
Airtight plastic packaging grew in popularity with the arrival of refrigerators, as well as with the abundance of cars, as they permitted consumers to stock up, bulk buy, and buy in advance for future needs instead of just for immediate usage.
The fact is, however, that all those products still come in plastic packaging that gets disposed of by the store managers.
But without the packaging, the food is not suitable to last as long in-store. Hence the expiry date is a lot shorter. Furthermore, the food is less protected from damage, mould, and contamination.
Zero waste shops cannot offer consumers a wide range of products due to their nature and packaging and storage requirements.
An example of zero waste food store struggles is the first zero-waste grocery store in the US, Ingredients, which ended up closing its doors due to stagnant customer habits.
The owner, Erica Howard Cormier, explained that shoppers would forget their containers or would go elsewhere if an item offered in conventional grocery stores was not available for purchase in the zero stores. For most shoppers, small-sized zero waste shops with limited product variety can be very inconvenient.
Plastic-free aisles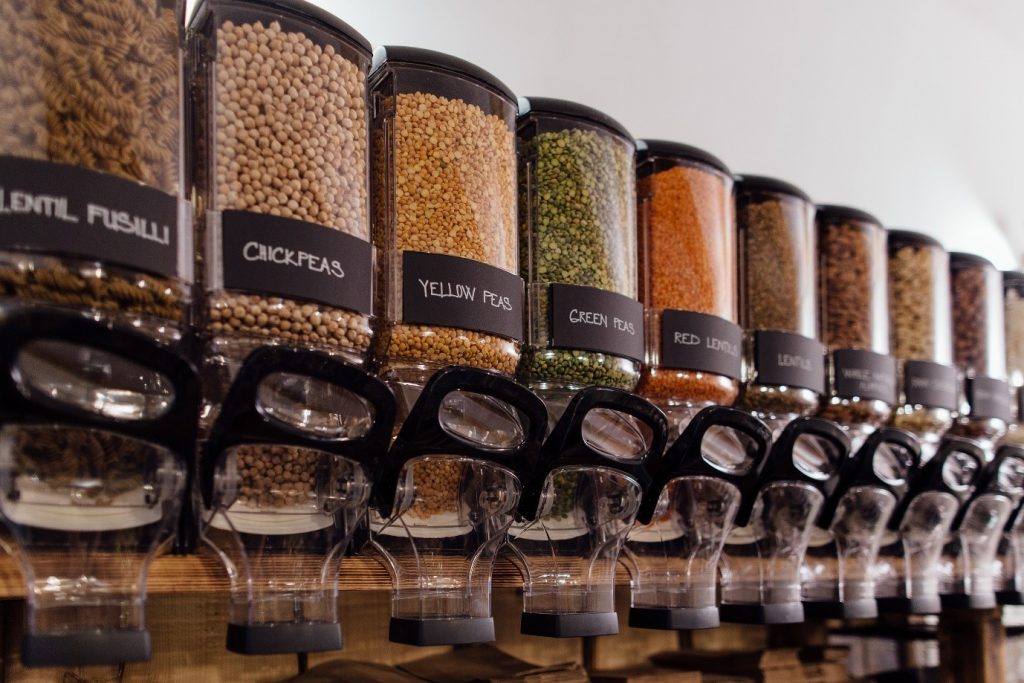 Supermarkets constantly get shamed for excess packaging and plastic waste.
Each year, more than 800,000 tonnes of plastic packaging waste is accumulated by UK supermarkets.
Theresa May has encouraged supermarkets to introduce plastic-free aisles with food dispensers. In April 2018, 42 major UK supermarkets and businesses voluntarily signed the UK Plastic Pact to tackle plastic waste issues. The pact means supermarkets and companies are pledging to:
Eliminate single-use plastic packaging.
To introduce 100 per cent recyclable, reusable, or compostable packaging.
To achieve a 70 per cent rate of recycled or composted plastic packaging by 2025.
How are the most prominent chains doing so far?
Research has shown that the most commendable supermarket in terms of recyclable own brand product packaging is Morrisons, with 81% of its brand products having recyclable packaging. After Morrisons came Asda, M&S, Tesco, and Aldi.
On the other end, the worst offenders were found to be Lidl, Iceland, and Ocado, with Lidl having only 71% of its brand products in widely recyclable packaging.
Waitrose recently announced that it is trialling a plastic-free packaging scheme through a new dispenser and reusable container system for products like washing up liquid, grains, and wine.
The store will set up a refill station where people can fill up their containers or borrow a container from the store and return it upon their next visit. The scheme includes:
160 loose fruit and vegetables.
Frozen fruit and berry pick and mix station.
Recyclable paper packaging around flowers and plants.
Washing up liquid and detergent dispenser.
Four tap beers and wines with reusable bottles.
28 products available through distributors.
The trial will last 11 weeks over the summer in the Waitrose Botley Road store in Oxford. If this innovative concept proves itself successful, the scheme will then be introduced across other Waitrose stores in the United Kingdom.
This idea has already been implemented by the Dutch supermarket Ekoplaza, which offers an aisle full of nearly 700 plastic free goods, packaged in recyclable biomaterials such as glass, metal, and cardboard.
Since the European Union approved a ban on single-use plastic items in the EU, such as plastic cutlery, and straws, stores such as M&S have replaced these items with wooden cutlery and paper straws.
Supermarkets are turning away from excessive packaging. Therefore, packaging such as plastic wraps around avocados, cellophane around cucumbers, and foamy trays under apples are becoming less common.
What waste reduction targets have supermarkets set?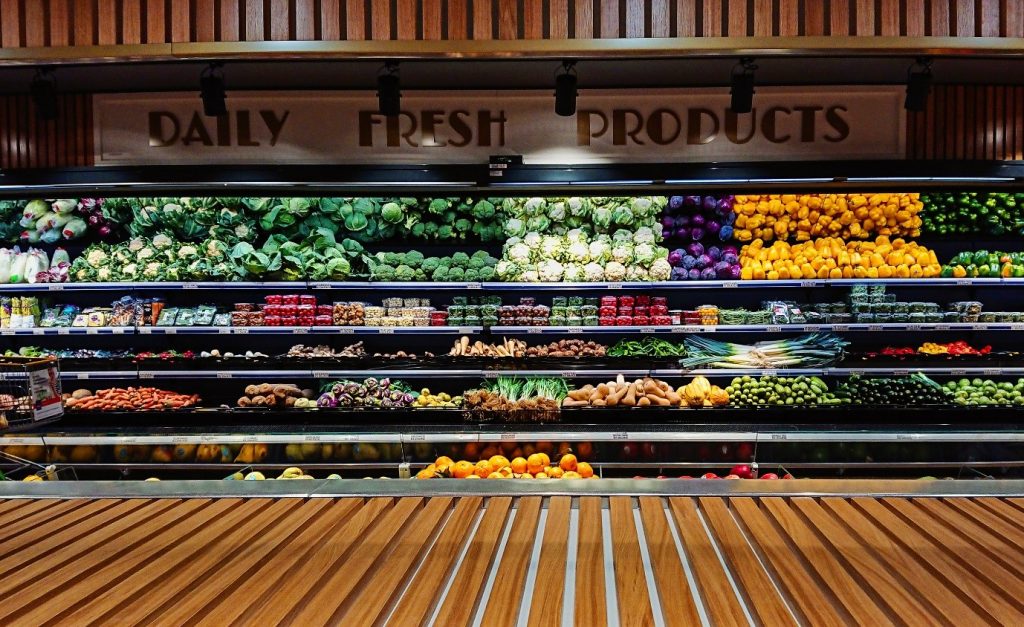 Many popular grocery store chains have set ambitious goals to achieve a drastic reduction in plastic packaging usage.
Tesco has pledged to have 100% recyclable packaging and 50% lower total packaging weight (in comparison to 2007) by 2025.
Sainsbury's aims to halve packaging by 2020 compared to 2005.
Morrisons has introduced bins for returnable poly boxes from fish, banned microbeads, and removed plastic from its brand cotton buds. The company keeps 95% of its store waste out of landfills.
Aldi recycles 100% of its cardboard and plastic, as well as does not send any waste directly to landfill.
The Co-op's goal is to achieve 80% easily recyclable packaging for 80% of its products by 2020.
Lidl has removed microbeads from its products and has stopped selling single-use plastic carrier bags, and is in the process of setting a range of plastic waste reduction goals.
Iceland plans to eliminate or significantly reduce its own brand product plastic packaging by 2023.
Asda, a founding member of The UK Plastic Pact, has set to reduce plastic waste and has already reduced the weight of its plastic packaging by 27% since 2007.
Of course, food waste is another issue that blights supermarkets, and this is more dangerous to the environment as the carbon footprint of food waste is three times larger than that of packaging waste.
One-Third of globally produced food for consumption gets wasted.
Supermarket food waste can be donated to food banks, who distribute the products that have passed the store sell-by date but haven't yet reached the use-by date.
Wonky vegetables and fruit otherwise rejected by supermarkets are sold to consumers by companies such as OddBox for a discounted price, as well as by grocery stores through initiatives such as Lidl's Too Good To Waste, which provides reduced-price wonky vegetable boxes.
Plastic waste is a global issue that should be tackled by the industry using holistic approaches.
There must be a common approach to reducing the usage of polymers, as well as a system for recycling, reusing, and composting packaging.
Hopefully, with the joint forces of the UK Plastic Pact and food waste reduction incentives, the environmental damage will be tamed.