Clothing retailer H&M announced yesterday that it had launched its 'World Recycle Week' campaign that aims to collect 1,000 tonnes of old clothing from customers worldwide.
The campaign, which is due to finish on April 24, offers customers a 30 per cent discount in exchange for old, worn-out, or unwanted clothes.
In 2013 the brand launched a global campaign that offered customers a £5 voucher to spend in store should they bring in a bag of unwanted clothing. According to H&M, the brand has since collected 25,000 tonnes.
Once brought to stores, the garments are then shipped to one of seven plants throughout the world where they are sorted into three streams:
Re-worn and sold as second-hand
Re-used as cloths an upholstery
Recycled to become new fabrics or items of clothing
Any clothes handed in within UK stores are shipped to Germany and sorted at the Wolfen recycling plant owned by I:Collect (I:CO). The brand states that up to 30 per cent of items are able to be recycled.
Anna Gedda, head of sustainability at H&M said that:
"World Recycle Week is about changing people's behaviour when it comes to caring for their clothes.

"Seeing how much unwanted clothes we've collected since launching the garment collecting initiative, we know that there's a huge interest from our customers to be more conscious in how they enjoy fashion – and we want them to be a part of the solution."
Ms Gedda added that she was "positive" that the brand could collect the target before the end of the week.
M.I.A releases official campaign video with H&M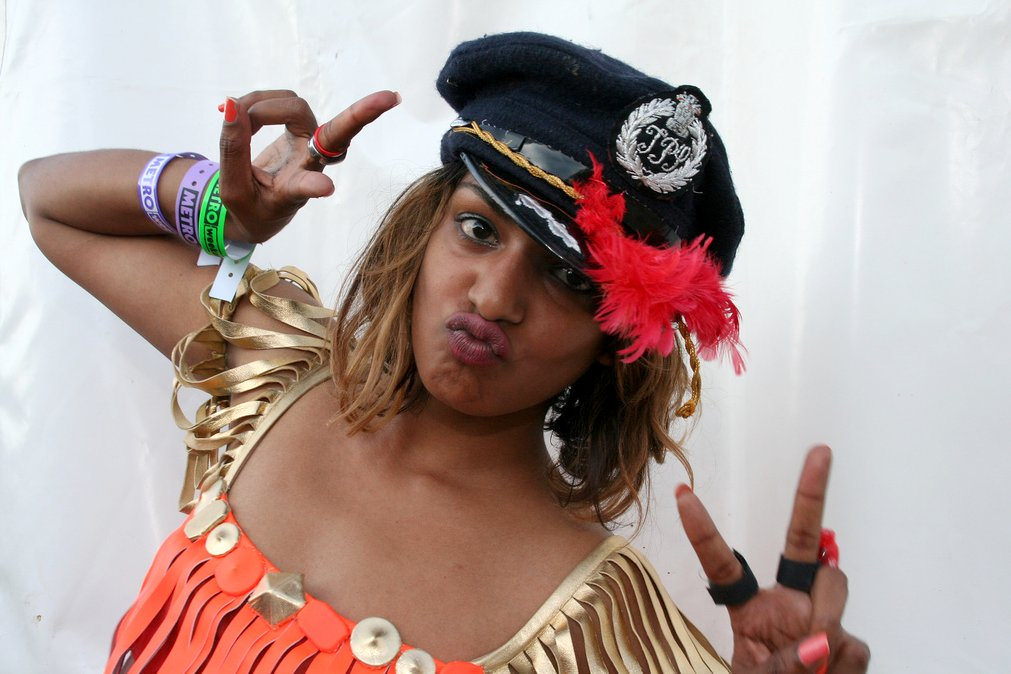 Additionally, in aid of the campaign, alternative rapper, M.I.A. has released the video, Rewear It, in partnership with the brand.
Speaking in the H&M press release, M.I.A said:
"World Recycle Week is about embracing important environmental issues such as the landfills, and highlighting a global movement."
Choreographed by Aaron Sillis, who has also worked with Rihanna and Justin Bieber, the video features dancing and singing atop a tower of textiles, and at the time of writing, has already enjoyed 1.2 million views on YouTube.
Check out the video below: