With news that reality tv star and climate change denier Donald Trump has been voted in as the 45th US president, it is perhaps time to investigate what consequence this might have on the environment.
Over the past year important climate progress has been made in the form of the Paris Agreement and the current United Nations climate conference — both of which could be threatened with today's election result.
Here is the future President's take on climate change.
Possibly Trump's most interesting take on climate change is that it was created by the Chinese Government as a hoax to derail American industry.
When pressed on this opinion during the race to the White House by Hilary Clinton, Trump said that, "I did not. I did not say that."
However:
The concept of global warming was created by and for the Chinese in order to make U.S. manufacturing non-competitive.

— Donald J. Trump (@realDonaldTrump) November 6, 2012

The future President has also stated that he will scrap any and all regulations that Obama put in place to reduce carbon dioxide emissions, including the Clean Power Plan that was proposed by the Environmental Protection Agency in June 2014.
The plan sets a national limit on carbon pollution produced from power plants and would lower carbon emitted by power generators.
It is predicted that the plan will reduce pollutants that contribute to smog and soot by 25 per cent — leading to net climate and health benefits of an estimated $45 billion per year by 2030.
Perhaps worse still, Trump stated in October 2015 that he would dismantle the Environment Protection Agency altogether, stating that "we'll be fine with the environment," and that what the agency does, "is a disgrace. Every week they come out with new regulations. They're making it impossible —."
However, he did backtrack in September, saying that he would refocus the agency on its core mission of "ensuring clean air, clean, safe drinking water for all Americans," but would repeal the Clean Power Plan, the Waters of the United States rule, and Obama's Climate Action Plan — all of which involve the agency.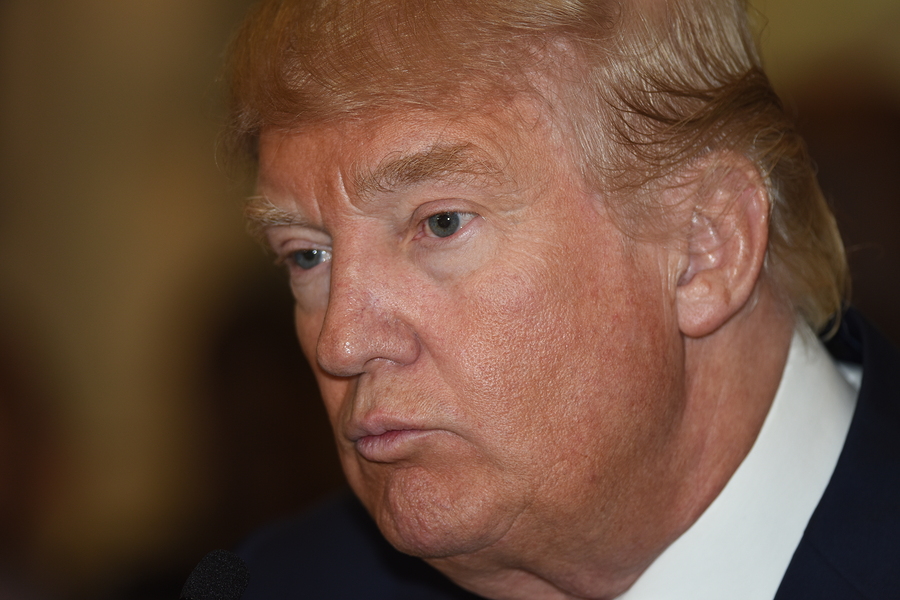 In regards to renewable energy Trump said that he would cut it completely, saving $100 billion over a period of eight years.
At a rally in Michigan in October Trump spoke to supporters and pledged that:
We're going to put America first.

"That includes canceling billions in climate change spending for the United Nations, a number Hillary wants to increase, and instead use that money to provide for American infrastructure including clean water, clean air and safety."
He also warned that renewable energy is murdering eagles:
Thousands of birds are lying on the ground. And the eagle. You know, certain parts of California – they've killed so many eagles.

"You know, they put you in jail if you kill an eagle. And yet these windmills [kill] them by the hundreds."
Worryingly, Trump also wants to pull the United States out of the Paris Climate Deal, which became official and legally binding only five days ago.
Technically, the country can't officially withdraw for another for years, which means that the Trump administration can probably ignore it altogether.
That said, Trump has previously claimed that there is no evidence that human activity is responsible for climate change and that the Paris Agreement is "bad for US business", which allows, "foreign bureaucrats control over how much energy" the country used.
That is despite each country setting their own emission limits, and not through foreign influence.

via GIPHY