Due to the fact that the UK throws away 2.5 billion paper cups every year, Starbucks has announced a new scheme that will reward customers with a 50p discount if they bring their own cups for use in shops.
Rolling out as a two month trial in April, the scheme is to go under review before executives decide whether or not to make it a permanent fixture.
A fresh start for Starbucks
Stating on its website, the Seattle coffee company said that, "We have made substantial progress to reduce the impact of waste generated in our stores and our commitment to reducing our environmental footprint focuses on three main areas: reducing the waste associated with our business, increasing recycling rates and promoting the use of reusable cups."
After highlighting the fact that the majority of paper cups are not in fact recycled, campaigner and chef, Hugh Fearnley-Whittingstall, has described the move as a "seismic leap."
Speaking to the Daily Mail, he said: "'I asked them if this covers any cup at all – a mug from home, an eco-cup, a collapsible cup – and they confirmed it will be any cup at all."
The Mail also revealed recently that Costa has been misleading customers by stating that its cups can be recycled alongside ordinary paper waste, despite this being strongly refuted by one of the UK's leading recycling firms.
A great waste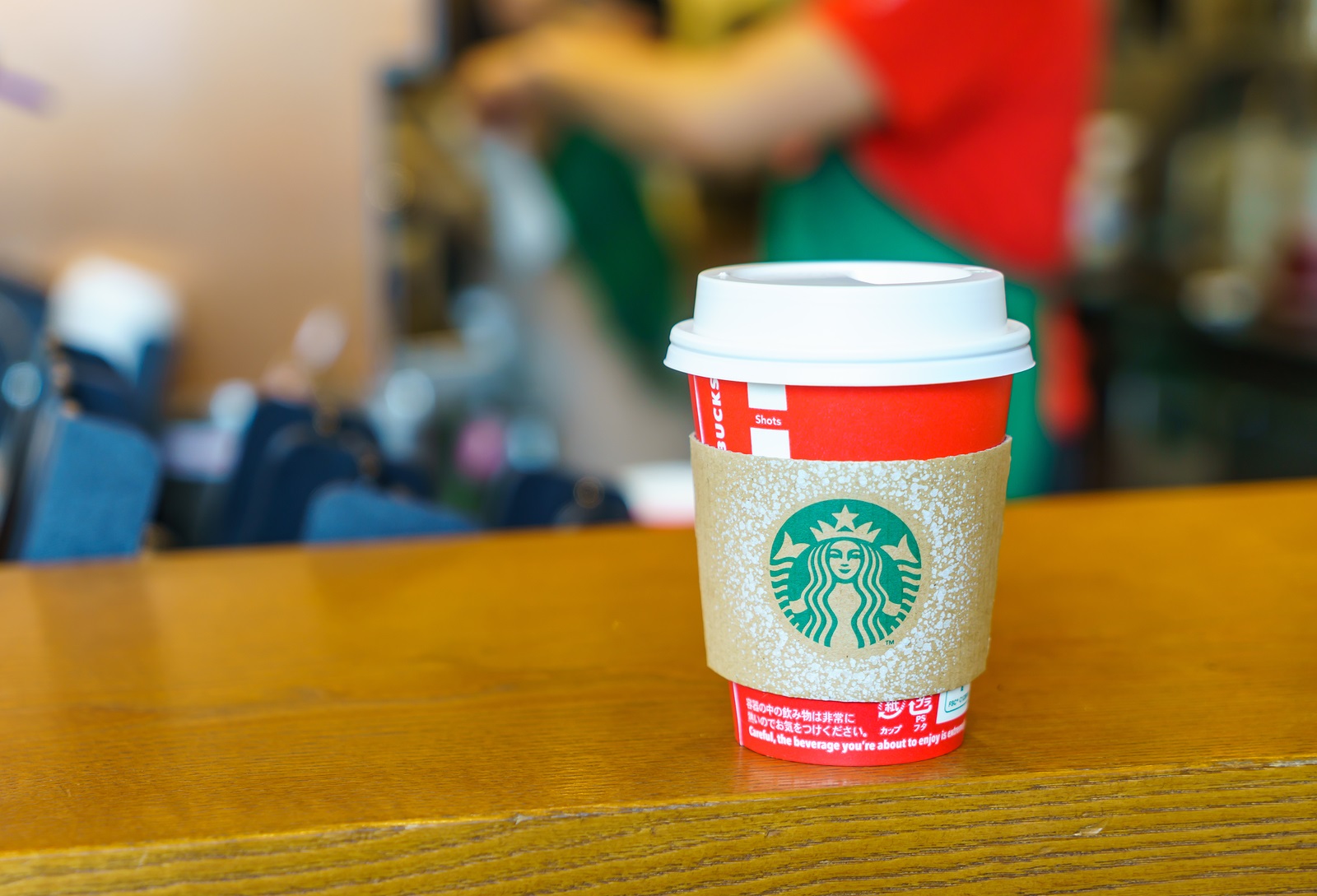 Currently only one in every 400 cups are sent to recycling plants in the UK, despite many of the cups being sourced from trees that are 80 years old.
Interestingly, Starbucks already offers a discount of 25p to customers that bring in their own cups, although it is something that is not well publicised, and a discount that leaves many regular customers unaware.
The chain has agreed to mount a large publicity drive come time for the 50p offer – despite the fact that it shall not be applied to the chain's budget filter coffee, which costs £1 per cup.
Rhys Lley, the company's UK vice president for licensed operations said:
"Starbucks is committed to increasing recycling rates and reusable cups are a key part of our overall waste reduction strategy.

In response to Hugh's campaign, from April 1 for two months we'll be trailing an increase in the discount of our reusable cup incentive to 50p for every drink purchased."
UK not to tax coffee cups
Wasted cups is an issue that has also been raised in political circles, with Environment Minister, Rory Stewart, recently commenting on the issue:
"It's a huge problem and there are tens of millions of these things being produced and thrown away.

"As you have pointed out, many of these things cannot be recycled either by the way they're disposed or because of the composition of the cup.

"Having tackled plastic bags, which I hope everybody in the House would agree the plastic bag tax has been a success, coffee cups seem to be a very good thing to look at next."
Despite this, a Defra spokesperson later stated that there are "no plans" to tax coffee cups, although Mr. Stewart shall be meeting with industry representatives to discuss ways in which the issue might be tackled.