People are becoming increasingly aware of the impact that plastic production and pollution have on the environment.
As consumers are more eco-conscious, many brands and retailers come under scrutiny when they disregard the environmental crisis and contribute to plastic creation.
The latest has been grocery retailer M&S, which has pledged to reduce plastic waste. In parallel to its sustainability incentives and commitments, the store chain has launched a new plastic toys giveaway.
Customers were criticising Marks and Spencer after they got offered a free plastic toy when they spend £20 in the store.
The Little Shop campaign got criticised as it ultimately does not align with M&S commitment to reducing the use of plastic.
Unfortunately, even having been hit with a backlash, M&S representatives kept defending the promotion as an educational tool for children to learn about a balanced diet and the provenance of their food, that is "made to last and to be shared". The 25 mini collectables are made of a combination of cardboard, foil, and plastic.
The plastic toy industry is growing
The toy industry is worth billions of dollars; in the US, it accounts for nearly $110.9 billion per  annum and the UK toy sales account for more than £3.4billion.
Often, toys are purchased for both children and adults. Puzzles, collectables, building sets, and action figures are growing in popularity for the so-called "kidult" market.
A 2017 research concluded that adults spend more than £383 million on toys for themselves, which accounts for 11% of the total toy market.
However, plastic toys are a dangerous game, as most are not recyclable and made of plastic mixed with other materials such as metal, which can't be separated and ends up in a landfill.
By purchasing plastic toys for kids or ourselves, we are essentially harming the environment we live in.
Plastic toys in children's restaurant meals
Environmental activists, including the Environmental minister Therese Coffey, have nudged McDonald's to stop giving away free plastic toys with kids Happy Meals. McDonald's have responded with the fact that the plastic is recyclable, and toys provide fun for their consumers.
This has not been accepted by green advocates, as recycling does not cut out the often-single use plastic production.
Two young sisters previously started a petition that received an impressive 568,296 signatures for McDonalds and Burger King to stop giving away plastic toys.
After the petition went viral, McDonald's responded by promising to explore more sustainable toy options, such as board games, soft toys, and books to its UK customers, which would reduce their hard plastic use in Happy Meals by 60% in comparison to the first six months of the year.
Elaine Strunk, the company's global head of sustainability, commented that the company has set up a working group to research environmental issues relating to their Happy Meal packaging and toys.
Currently McDonald's gives out around 5300 Happy Meals containing plastic toys every minute, most of which end up in landfill. Burger King is working on similar sustainable alternatives to their King Jr kids' means.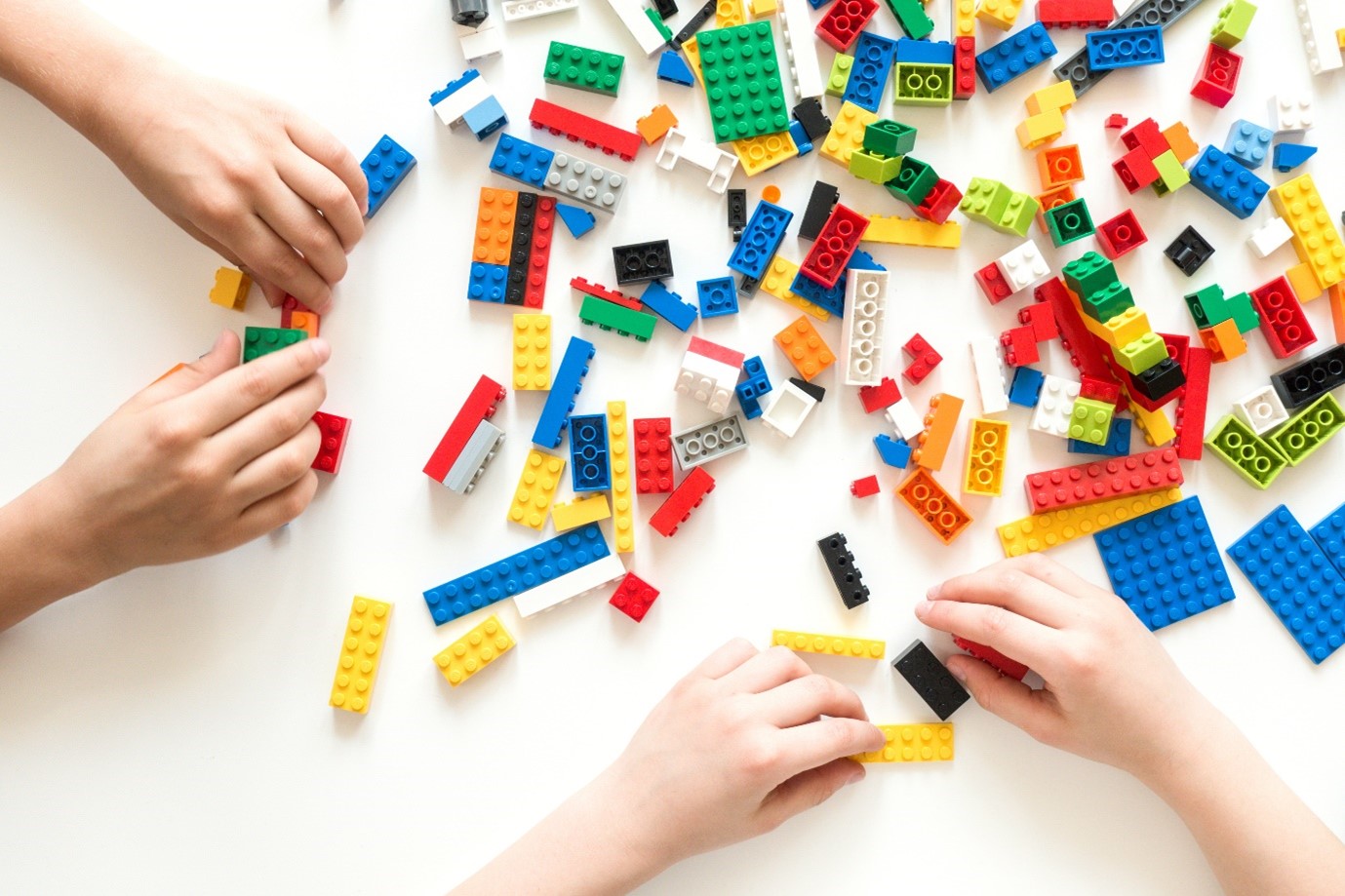 Can bioplastic solve the issue?
Some brands offering kids toys heavily rely on plastic in their production and therefore is looking at greener plastic types and production methods.
In 1997, a ship was hit by a wave, that tilted the ship, and a container with almost 4.8 million pieces of Lego was lots in the ocean. The pieces of plastic are still washing up on the shores of England and floating in the sea.
Lego is one of the biggest plastic toy producers in the world. Seventy-five per cent of the Danish LEGO's carbon footprint comes from oil extraction and refinement.
In recent years, it has responded to environmental calls by using bioplastic or in other words, a plant-based plastic.
However, it accounts for only one to two per cent of the total production amount, as well as bioplastic does not necessarily mean it is biodegradable and sustainable.
The positive impact of plant-based polyethene Lego pieces will be a lower carbon footprint. However, farming sugarcane in large quantities would put a massive strain on the environment; especially in Brazil, where the sugarcane used for plant-based plastic Lego bricks is planted.
The farming relies on pesticides and herbicides, as well as a high-water consumption. Growing plants to create plastic toys is not the solution to reducing plastic waste and the harm it does to the environment, animals, and marine life.
Sustainability includes not only the production of the toy, but its whole life cycle. For a plastic product, sustainability is tough to achieve, especially when the company produces around 19 billion fossil fuel sourced Lego elements annually.
What are the alternatives to plastic toys?
One response would be to reuse and buy second-hand toys. However, a study by the Chartered Trading Standards Institute has concluded that a second-hand toy will not have the same safety standards as a new one and can pose health risks.
Although Lego is working on digitalising some of its products and encourages people to recycle unwanted Lego pieces, it has competition.
Sea Shepard has released a line of plush toys Pollutoys for kids aged two to five, to teach them about ocean plastic pollution. Global organisations and pre-schools in Europe and Asia have already adopted the range.
As retailers are testing and weighing out plastic alternative options, perhaps consumers can retract from plastic toy buying, and instead choose to replace a physical game or toy by an activity, an event, or an outdoor adventure.