Despite the threat of hefty fines, there have been almost 900,000 incidents of fly-tipping in 2014-15, which represents a rise of almost a quarter from two years ago.
According to statistics released by the Department for Environment Food & Rural Affairs, the rise of illegally deposited waste cost the country £50 million to clean up.
Although many incidents originated from domestic sources, nearly a third of the waste came from businesses and organisations, with around 77,000 incidents in 2014-15.
While the number of reported incidents rose by 5.6 per cent compared with 2013-14, the clear up costs rose by more than 10 per cent, as nearly a third of all incidents consisted of a quantity of material equivalent to "a small van load."
During 2014/15 local authorities have enforced 515,000 actions, at a cost of £17.6 million, up by £0.3 million the previous year.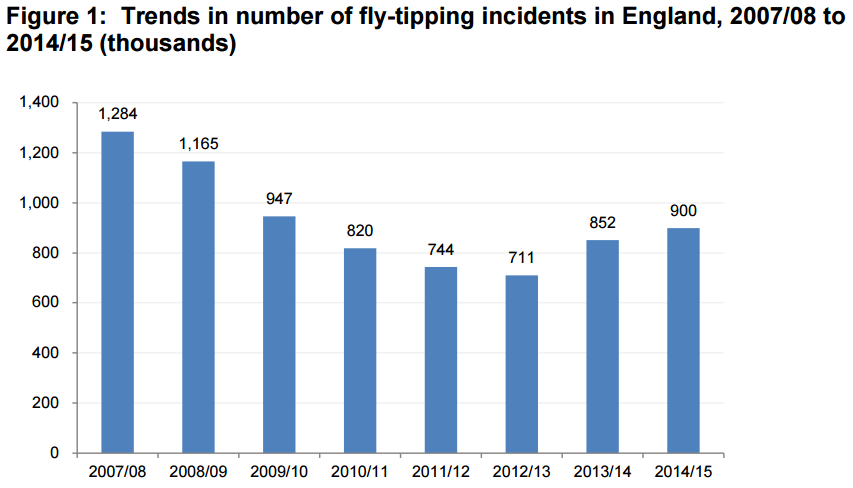 Where fly-tipping incidents occurred
Perhaps unsurprisingly, nearly half of all fly-tipping incidents occurred on highways at 48 per cent. This represents an increase of 7.9 per cent with 436,000 tonnes deposited in 2014-15, up from 404,000 a year before.
Incidents on footpaths, bridleways and back alleys also increased last year with 28 per cent of fly-tipping occurring in these areas – accounting for nearly 252,000 incidents.
Are fly-tipping regulations being successfully enforced?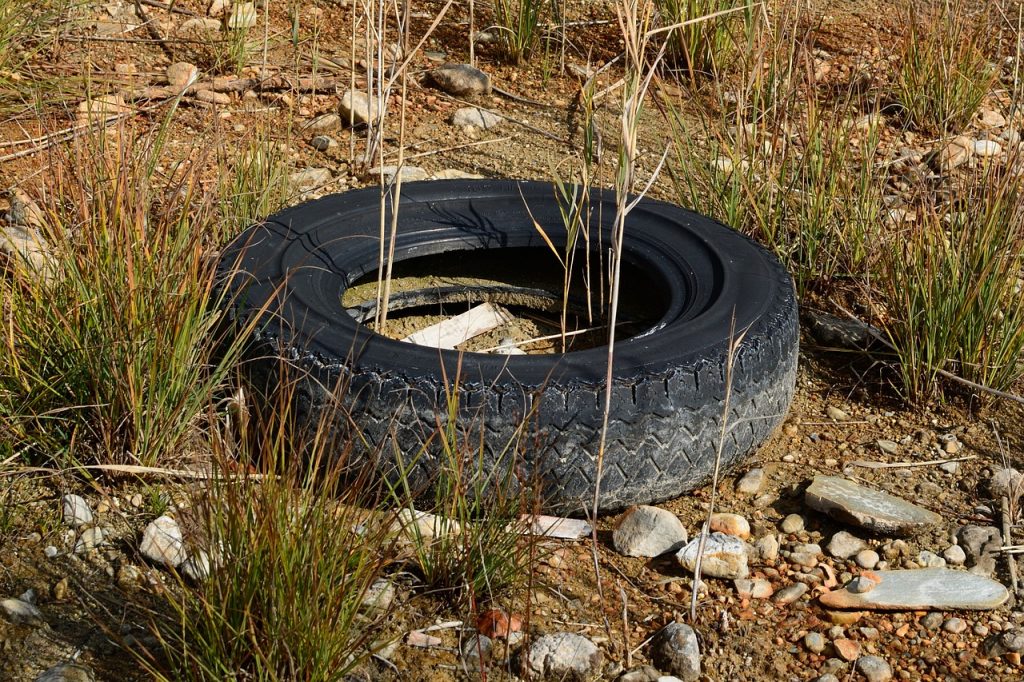 Despite there being over 900,000 incidents, there were nearly 515,000 enforcement actions, ranging from warning letters (75,000), through to statutory notices (38,000), with local authorities spending a total of £17.6 million in England last year – up from £17.3 million the year before.
In terms of prosecutions, local authorities carried out 1,810 last year, down by 9.6 per cent in 2013-14. Out of the prosecutions carried out, over 98 per cent of them resulted in a conviction, with the vast majority resulting in a fine.
Other outcomes included community service orders, conditional discharge, and instances of custodial sentences.
Speaking to The Telegraph, a Defra spokesperson said:
"Fly-tipping blights communities and is a health risk, so tackling this issue is a priority for the government.

"We want everyone to enjoy a cleaner, healthier country. New powers will be granted to local authorities to fine fly-tippers and will be another tool in the battle against illegal dumping. Increased use of technology is also helping, with more councils now encouraging the public to use apps and online platforms to quickly and easily report this crime so authorities can take action."
What should be done
Anyone who produces waste has a duty of care under section 34 of the Environment Protection Act 1990 to ensure that all waste is disposed of in a safe and responsible manner. This applies to both businesses and householders.
Contact BusinessWaste.trade for more information on how we can help you dispose and recycle commercial waste.