More than a century ago, John Pemberton invented the Coca-Cola drink and sold it in his pharmacy for three pennies per glass.
Now, the name is at the forefront of a corporation with hundreds of beverage brands such as Smart Water, Fanta, Honest Tea, Powerade, and Costa Coffee, to name a few.
Although sugary drinks are major contributors to health diseases, their packaging is harming the health and safety of our planet and its wildlife.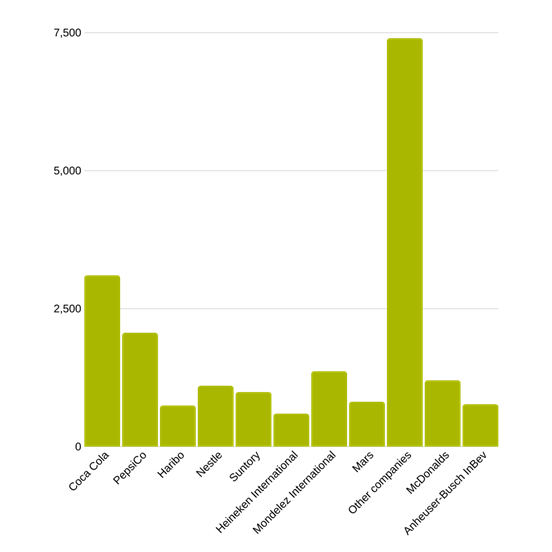 Coca-Cola bottles and cans have been named the most common source of beach pollution in the UK, accounting for 12% of the total litter, according to Surfers Against Sewage (SAS).
The environmentalist group organised more than 200 beach clean-ups this spring and identified Coca-Cola as the most common brand name among thousands of waste items found.
Other brand names commonly found on litter packaging were Walkers, Nestlé, Cadbury's, and McDonald's.
As corporations are making a profit while marine wildlife is suffering, SAS has sent the data to the UK government and is petitioning for more protective legislation against ocean pollution.
Break Free From Plastic has also led an audit and found that Coca-Cola is the top polluter in North and South America, Asia, and Europe.
In North and South America, Coca-Cola, PepsiCo, and Nestlé accounted for a record high 64% and 70% of all the branded plastic pollution. Coca-Cola was found in 40 out of the 42 countries participating in the audit.
In 2018 Greenpeace called out the corporation by posting an underwater photo of a plastic bottle with a sign saying "Coca-Cola is it yours?".
This received a lot of support by environmentally conscious Instagram users shaming Coca-Cola for their lack of action.
Since then, social media hashtags such as #messageinabottle, #breakfreefromplastic, and #isthisyours have emerged to spread the message to Coca-Cola and other brands to increase their plastic waste management efforts.
Water depletion accusations
Plastic packaging waste is not the only environmentally damaging consequence of Coca-Cola products.
Villages in India are blaming the corporation for contributing to the increasing droughts that are already shortening groundwater supplies in rural areas of the country. Coca-Cola has previously been charged with groundwater depletion and pollution.
The corporation operates 58 bottling plants in India. In 2014, India government officials ordered Coca-Cola to close one of the bottling plants in Uttar Pradesh state to fight water depletion.
The locals have been protesting in the southern part of India, as farmers lack water and the residents must rely on the government to truck water in daily.
One of the protest organisers, Nandlal Master, has even gone so far as to blame Coca-Cola for hunger across India.
What did Coca-Cola have to say?
While Coca-Cola denies the water depletion accusations and calls the allegations to be without a scientific backup, it has admitted that it produces three million tonnes of plastic packaging annually.
That is the equivalent of 108 billion bottles and more than 20% of all plastic bottles in the world.
Five hundred brands under the Coca-Cola umbrella create this total of plastic, and until 2017, the company refused to disclose this information.
In 2017, 25% of Coca-Cola bottles in the UK were made of recycled plastic, and the brand claims to be working towards attaining its 2020 goal of 50% bottles produced using recycled plastic.
Coca-Cola previously announced that it would pump $38 million into tackling plastic pollution in Africa over the next three years.
The budget will go towards the innovative design and local bottle collection and recycling partnerships.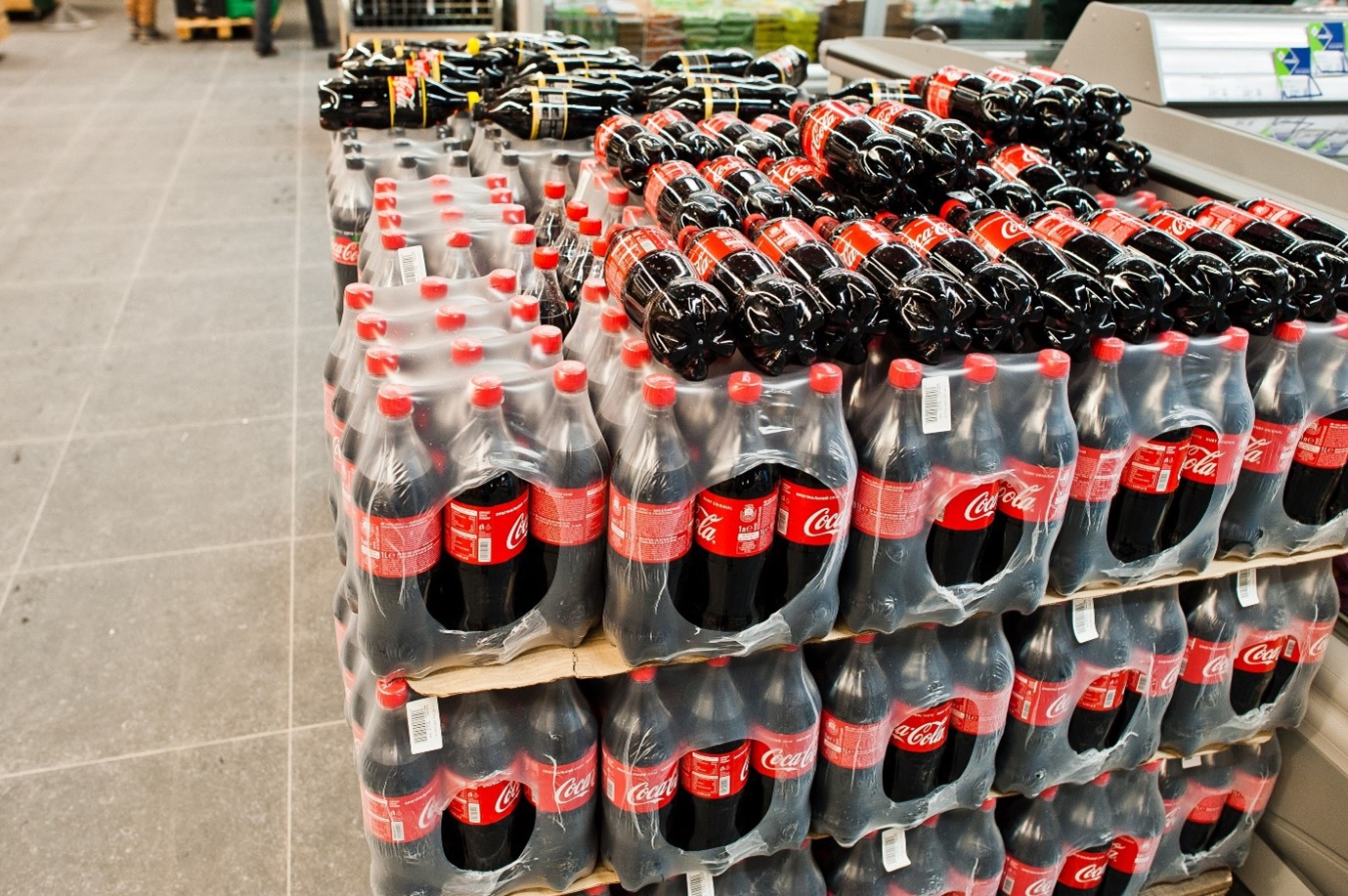 Coca-Cola receives some credit for choosing not to stand by and be part of the plastic problem, but actively create a solution as well.
It is praised for being one of the 31 brands that disclose their annual produced plastic packaging volume and has committed to reducing plastic waste as part of the Ellen MacArthur Foundation transparency initiative.
The waste reduction pledge involves:
Eliminating single-use and avoidable packaging.
Making plastic reusable, recyclable, or compostable.
Closing the loop to obtain a circular economy.
However, Coca-Cola has already once made a commitment to 25% recycled plastic in its packaging by 2015, but never achieved it.
Greenpeace slammed Coca-Cola plastic policies for avoiding the real issue.
Instead of investing in recycling and reusing, the focus should be reducing the production of single-use plastic bottles in the first place.
Coca-Cola has increased the number of single-use plastic bottles by 31% since 2008.
Although consumers drive the demand for manufacturing more bottles and cans, changing individual consumer habits and recycling won't solve the overarching plastic pollution issue.
The solution lies at a corporate level, and the focus should be switched from consumer recycling to stricter legislation for product manufacturing and waste management.