Recycling business waste has never been easier. Although some SMEs consider recycling a waste of time, there are genuine profitable and legal reasons for doing so.
Take a look below to see why all SMEs should have a stab at recycling their business waste:
Monetary benefits of recycling
The EU doesn't mess around when it comes to recycling, which is why it has a serious environmental policy that it expects countries, corporations and SMEs to abide by.
Due to this, the UK government has introduced various annual grants and loans for companies that want to commit to a recycling programme.
Last year for example, the Government's Waste and Resources Action Programme (WRAP) offered the Mixed Plastics Loan Fund (MPLF), set at £5m, to help increase the UK's capacity to recycle non-bottle plastic packaging by at least 100,000 tonnes.
Such schemes work on the basis of cash incentives based on the amount of energy deemed to be saved through the specific use of recycling methods.
Aside from financial support offered by the government, it is relatively easy for companies to dramatically reduce their overheads by reducing the amount of waste that is sent to landfill sites.
Due to the landfill tax, introduced in 1996 by John Gummer (officially the UK's first environmental tax), it costs SMEs £82.60 for every tonnage of waste that is sent to the landfill.
Additionally, customers and clients are becoming more aware of commercial environmental responsibility and although poor environmental performance could harm a business, a responsible business can also reap the rewards of a green reputation.
Recycling is easy for SMEs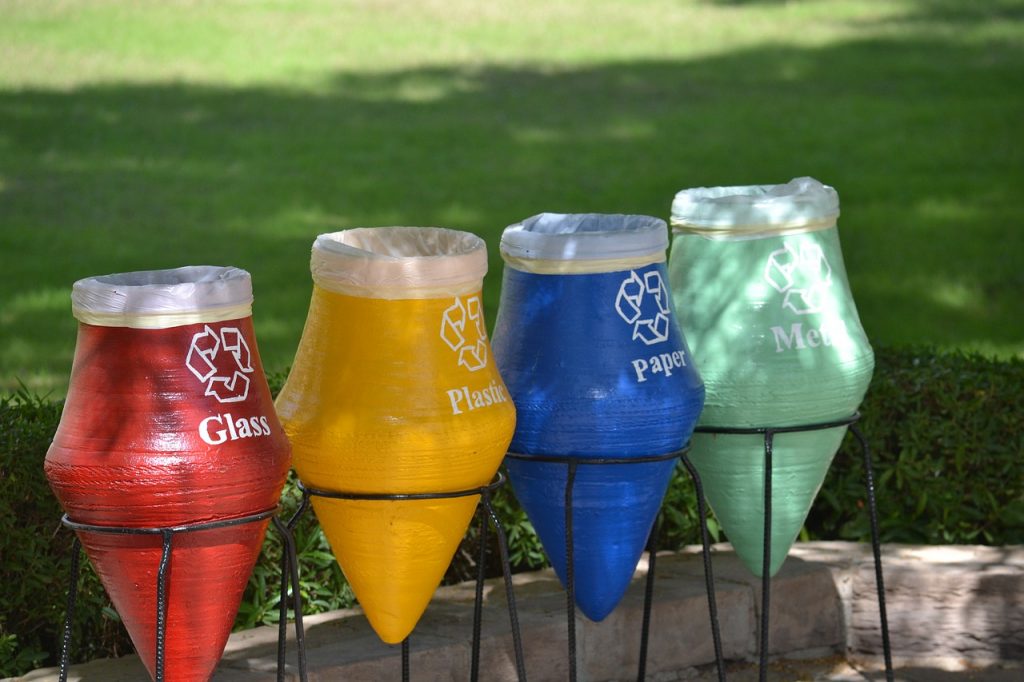 Although it might be slightly more complex for corporations and companies with multiple offices to organise their recycling, the process should be relatively straight forward for an average SME.
It is a well-known fact that recycling is the third best waste management option after reducing and reusing waste, as energy and resources are needed to reprocess waste before materials can be used again.
However there are materials and products that SMEs must recycle in order to comply with guidelines:
Batteries that contain harmful chemicals and metals – these are classified as hazardous waste.
Electrical and electronic equipment
Fridges and air-conditioning equipment containing ozone-depleting substances
End-of-life-vehicles
Packaging, if you produce packaged products or place them on the market.
Interestingly, 70 per cent of all office waste could be recycled, despite only the 7.5 per cent currently being diverted from landfills.
Recycling options for SMEs
There are three primary options when it comes to recycling business waste:
Using a recycling depot
Physically taking materials to a depot is one way of recycling business waste. Although this method is relatively cheap, it does mean the business owner or a member of staff taking the time out to travel to the depot and depositing the waste.
It is therefore important to appoint someone responsible for taking waste to the depot on a regular basis. If the company sets up containers to keep the waste separated, it will ease the process of sorting it at the depot.
Lastly, it is important that you check with your local council to see if it will accept business waste, or if there is an alternative place for it.
Arranging a collection
A greater expense for many SMEs, arranging a collection for materials to be collected is often a far more convenient arrangement for many businesses.
It is important to find a suitable and trusted service that is licensed to handle the type of waste that you need to get rid of.
Trading your waste
If those options don't sound very appealing, SMEs can even trade waste to help boost profit margins.
Known as industrial symbiosis, the process involves businesses matching an excess resource (such as waste) with other businesses that might find that resource useful for their own purposes.