With a number of solutions to ocean waste having been created and dismissed in the past, it is hoped that The Ocean Cleanup, a Dutch foundation hoping to rid the surface of the sea of rubbish, has unveiled a credible solution to ocean waste.
On June 22, the company unveiled its North Sea prototype, which was installed yesterday – becoming the first ever ocean cleaning system to find itself at sea.
With no less than 8 million tonnes of waste entering the world's oceans every single year, experts have called for governments and large corporations to act as more species and precious environments come under threat.
The prototype device will be installed in the North Sea, just 12 nautical miles from the Dutch coast, with the objective to test how the barrier fares in extreme weather while at sea.
It is hoped that a later barrier will be dispatched to tackle an area of waste known as the Great Pacific Garbage Patch.
At the test site however, it is thought that even a minor storm in the North Sea is more severe than exceptionally heavy storms experienced in the Pacific Ocean, which occur only once in every 100 years.
The technology itself makes use of gigantic floating barriers that act as an artificial coastline, which catch and contain large amounts of ocean debris including plastics, which rarely biodegrade at sea.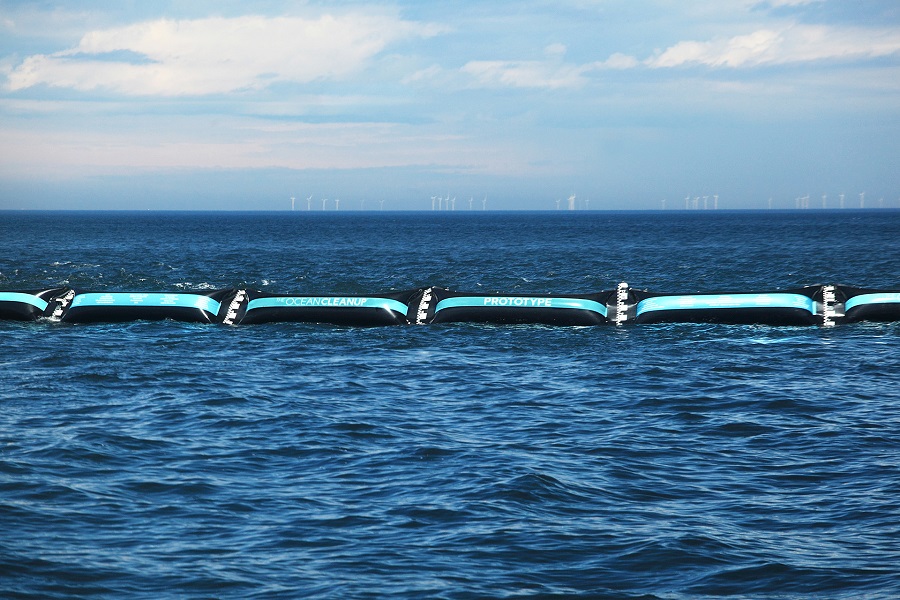 Powered by naturally occurring sea currents, a single 100 km installation could consume almost half of the Great Pacific Garbage patch in as little as 10 years.
Although the prototype structure will inevitably capture and contain some form of waste while at sea, its objective is solely to test the durability of the barriers themselves.
Boyan Slat, CEO and found of The Ocean Cleanup said that:
This is a historic day on the path toward clean oceans. A successful outcome of this test should put us on track to deploy the first operational pilot system in late 2017.

"I estimate there is a 30% chance the system will break, but either way it will be a good test."
Dutch Environment Minister, Sharon Dijksma, said:
I hope that with the help of the Dutch government, Boyan's prototype will turn out to be the successful solution for cleaning up the mid-ocean gyres.

"This is crucial to prevent permanent damage to the environment and marine life, due to the degradation and fragmentation of plastic waste materials."
If the trial is successful, the next stage of the project is to launch a full-scale, 100-kilometre version between Hawaii and the US in 2020.