The world's first Community Fridge Network is set to expand thanks to £160,000 of National Lottery funding from Big Lottery Fund, announced today.
Communities across the UK will be coming together in 2018 to tackle the issue of food waste by establishing a Community Fridge in the heart of their community, open to everyone and stocked with surplus food from local businesses and households.
Food waste remains a huge issue in the UK, with £13 billion of edible food thrown away from our homes every year and a further £3 billion of food wasted by the hospitality and food service sector.
This new funding will help communities to address this issue by bringing people together to establish fridges in 50 communities over the next year and support 70 in total over the next three years.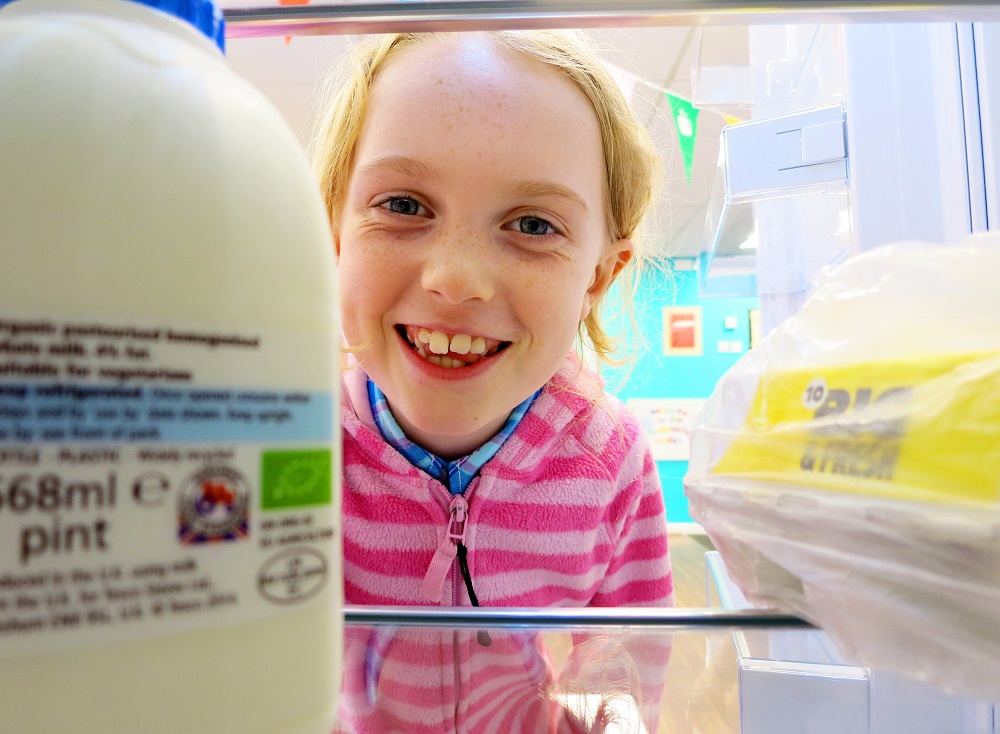 The Community Fridge Network was set up in July 2017 by the environmental charity Hubbub with funding from the Esmée Fairbairn Foundation, North London Waste Authority, The Funding Network and Sainsbury's and with fridges and freezers donated by Bosch. Sainsbury's also plays a vital role in donating surplus food to the Community Fridges from nearby stores.
Trewin Restorick, CEO and Co-founder of Hubbub, said:
It's astonishing that so much edible food ends up in the bin.  A Community Fridge is such a simple way to make sure healthy, perishable food gets put to good use and it serves a much wider role in bringing communities together.

"We'd love to see these in place right across the UK and we're particularly keen to hear from people in the South West who would be interested in joining us."
James Harcourt, Grant Making Director at Big Lottery Fund, said:
As the largest funder of community activity in the UK, we're excited about the potential impact of this scheme. We're proud that National Lottery funding will give even more people the chance to bring this fantastic idea to life in their local area.

"While the Community Fridge Network offers a simple but effective solution to food waste, more importantly it's a great opportunity for people to make a difference by coming together to tackle an issue that matters to their community."
Deborah Clarke, Senior Community Affairs Manager, Sainsbury's said:
It's great that the Big Lottery Fund is able to provide further support to enhance the Community Fridge Network, ultimately resulting in more surplus food reaching more people.

"Having trialled the concept in a rural market town in Derbyshire and then within an urban community, we've now supported 30 fridges across the country from Peterborough to Pembrokeshire and many places in between.  We know from our experience that, not only do Community Fridges provide fresh food to those that need it most, but they also bring people together and help connect our communities."