Residents in Oldham who are fed up of fly-tipping are taking an innovative approach to tackling the issue in their community as part of an initiative called Love Where You Live.
In partnership with Oldham Council, environmental charity Hubbub and the social enterprise IF Oldham, residents in Oldham are rolling up their sleeves and leading a unique new movement against fly-tipping.
Mouldy old sofas, unwanted white goods and piles of rubbish which litter their alleyways are being replaced with plants, trees, benches and children's play equipment in a bid to create valued spaces for local residents to enjoy and socialise.
A pop-up exhibition launched today and is open throughout June in Oldham Town Centre, inspiring others in Oldham to join forces and take action.
Oldham Council are adding further support by committing to create a fund, which will be available on application to individuals and community groups who would like to transform their alleyways.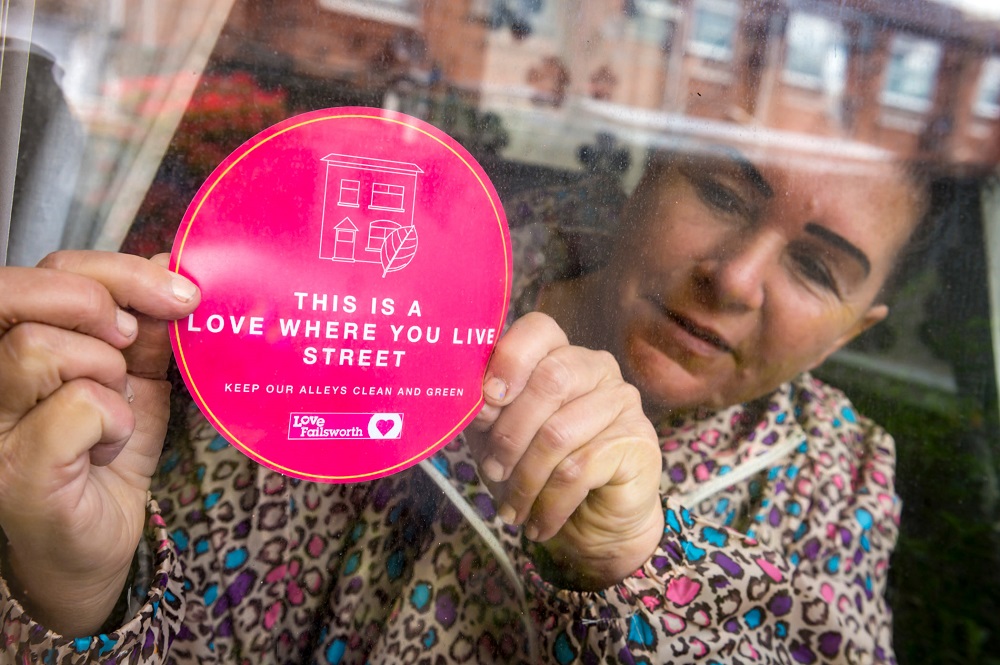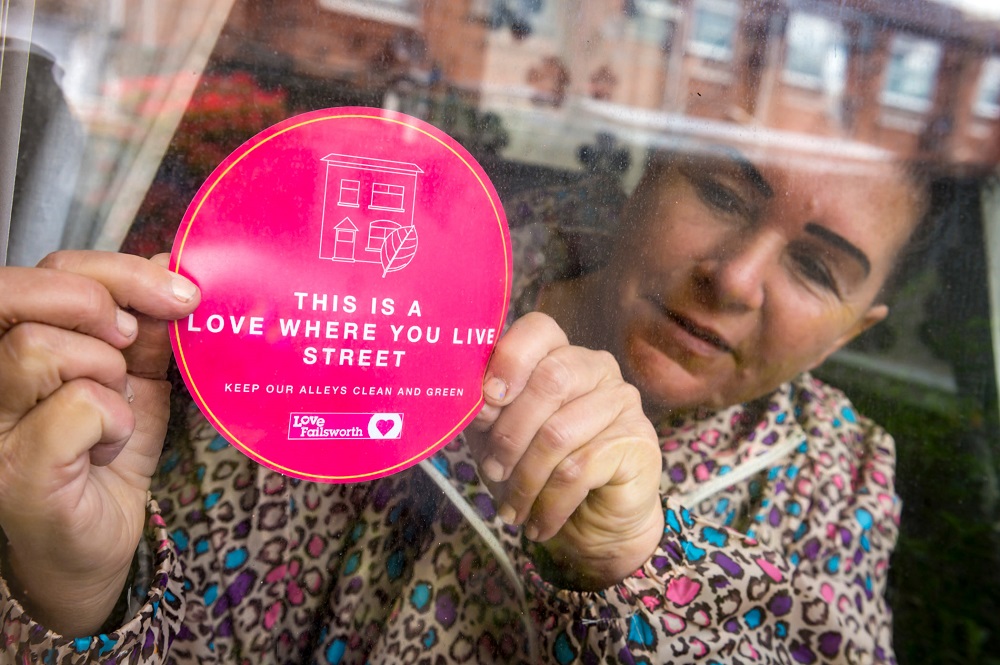 Fly-tipping is avoidable and is becoming an increasing problem across the UK. It cost over £57 million to clear up in 2016/2017 in England. The annual cost of dealing with fly-tipping in Oldham is over £1 million each year.
This could:
Pay for 25 more secondary school teachers to be employed
Fix 10,000 pot holes
Run 200 school breakfast clubs
Transform 500 alleyways into growing spaces/places to play
Cllr Arooj Shah, Oldham Council, said:
"If residents want to make a stand against fly-tipping, reclaim their space and restore pride in their area, we're really happy to support them with finance and guidance.  We're keen to see other communities replicating these amazing alley transformations and would urge interested parties to come forward.

"We take a zero-tolerance approach to fly-tipping and will continue to enforce against people who dump or fly-tip.    People deserve better – to live in nice streets. Let's show the rest of the country how beautiful Oldham really is and keep our alleyways clean and green!"
The Love Where You Live initiative forms part of Hubbub's wider ambition to pilot new tailored ways of tackling fly-tipping behaviours.  Trewin Restorick, founder and CEO of Hubbub said:
"Hubbub's work in Oldham demonstrates that groups of enthusiastic residents can transform the alleys behind their homes from areas that are fly-tipped into safe green spaces for children to play.

"Together with Oldham Council we are now seeking to help other residents carry out similar transformations helping to create a better environment for all"
Coppice resident Maureen McGrath involved in transforming the alleyway behind her house said:
"The passion to transform the area behind our houses started because we love where we live. We have amazing neighbours and we were getting overwhelmed by the alleyway being a dumping ground for general rubbish, mattresses and even old kitchens.

"I feel really proud that we have transformed an environment that brought us continued frustration and despair into one that brings us joy and hope."
Oldham residents can apply to win the items exhibited in the Love Where You Live installation as well as additional support from Oldham Council to transform their alleyway by emailing 'Alleyway application' to [email protected].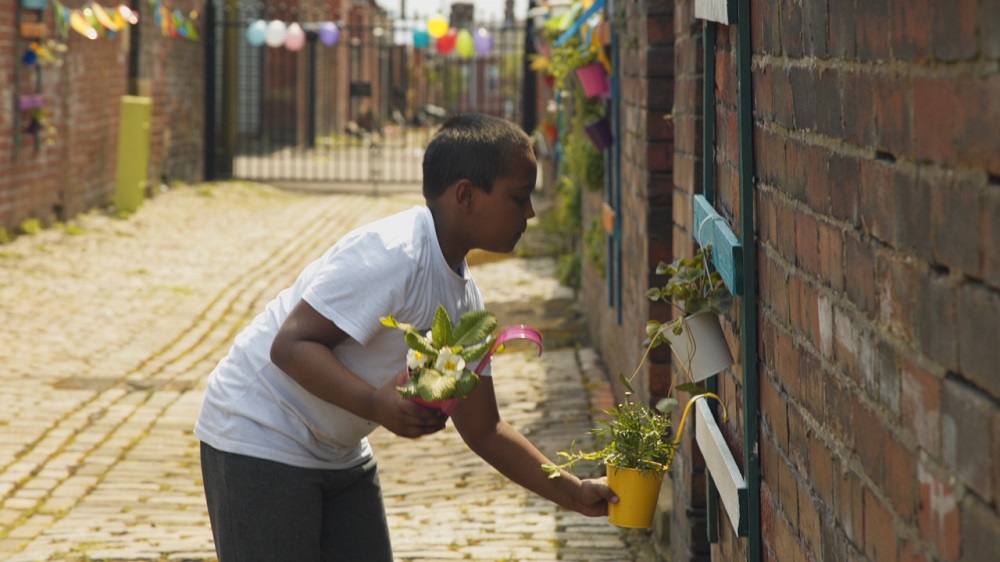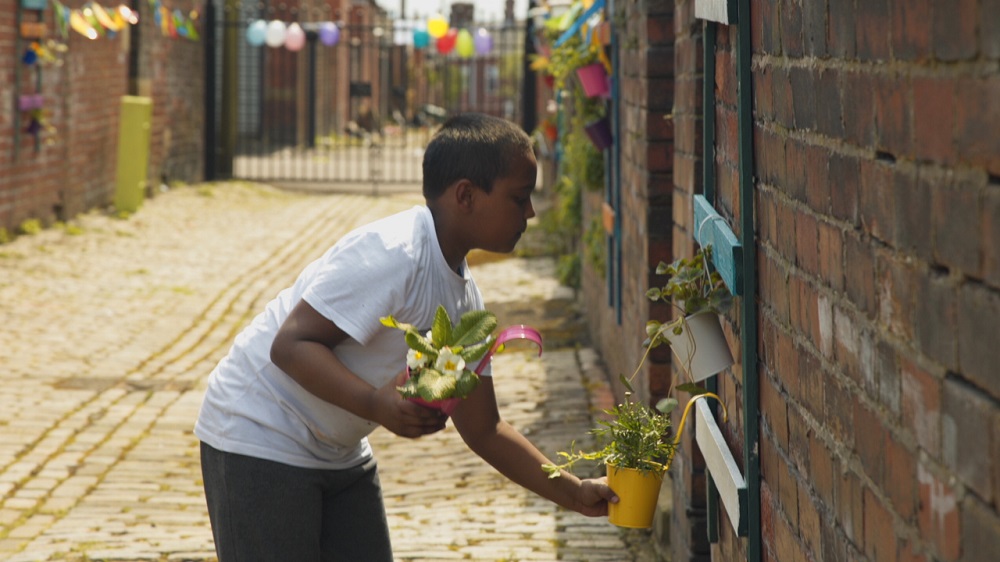 Oldham Council are reminding local residents of what to do with larger items of rubbish:
Reuse it
Transform old things into something new. Search 'upcycling' then the name of your item online.
Sell it
Good quality unwanted items can be sold online on websites such as eBay and Gumtree.
Give it away
Advertise an item to give away and someone who wants it can arrange to pick it up from your house. Sign up for free to Oldham Freecycle at https://www.freecycle.org/
Give it to charity
Take it to your local charity shop or British Heart Foundation do FREE collections from your home!
Take a trip to the tip
Arkwright Street, Oldham, OL9 9LZ (OR for Failsworth: Reliance Street, M40 3EZ)
8am – 6pm every day
Book a collection
Call 0161 770 6644, go to your local library, or visit Moorhey Street depot to book and pay for a collection from Bulky Bob's.