A new campaign has been launched today to encourage parents to dispose of used nappies in their general rubbish bin, after one in 10 UK parents of under 3s admitted to putting them in with the household recycling.
North London Waste Authority (NLWA) has revealed how lorry-loads of recycling have to be thrown away because they have so many nappies in them.
The scourge of nappy contamination also forces recycling centre workers to pull filthy nappies off conveyor belts by hand so the rest of the recycling can be processed properly.
NLWA wants to help parents do the right thing with used nappies and avoid causing these problems.
Disposing of nappies properly not only helps the environment, it also helps reduce the staggering £1.5m cost of contamination met by north London taxpayers every year.
The #BinYourNappy campaign reminds parents to put used nappies in their general waste bin.
NLWA has launched the campaign after carrying out new research, which found there is widespread confusion about correct nappy disposal; 10% of parents of under 3s think nappies should go in a bin other than general waste.
And of those who have put nappies in the recycling, more than a third say it's because the packaging shows the 'recycling logo', whilst a fifth say it's because they are termed 'disposable'.
With labelling on nappy packaging at the heart of the confusion, NLWA is calling on manufacturers to make it clearer on-pack, and through their marketing communications, that nappies must go in the general rubbish bin.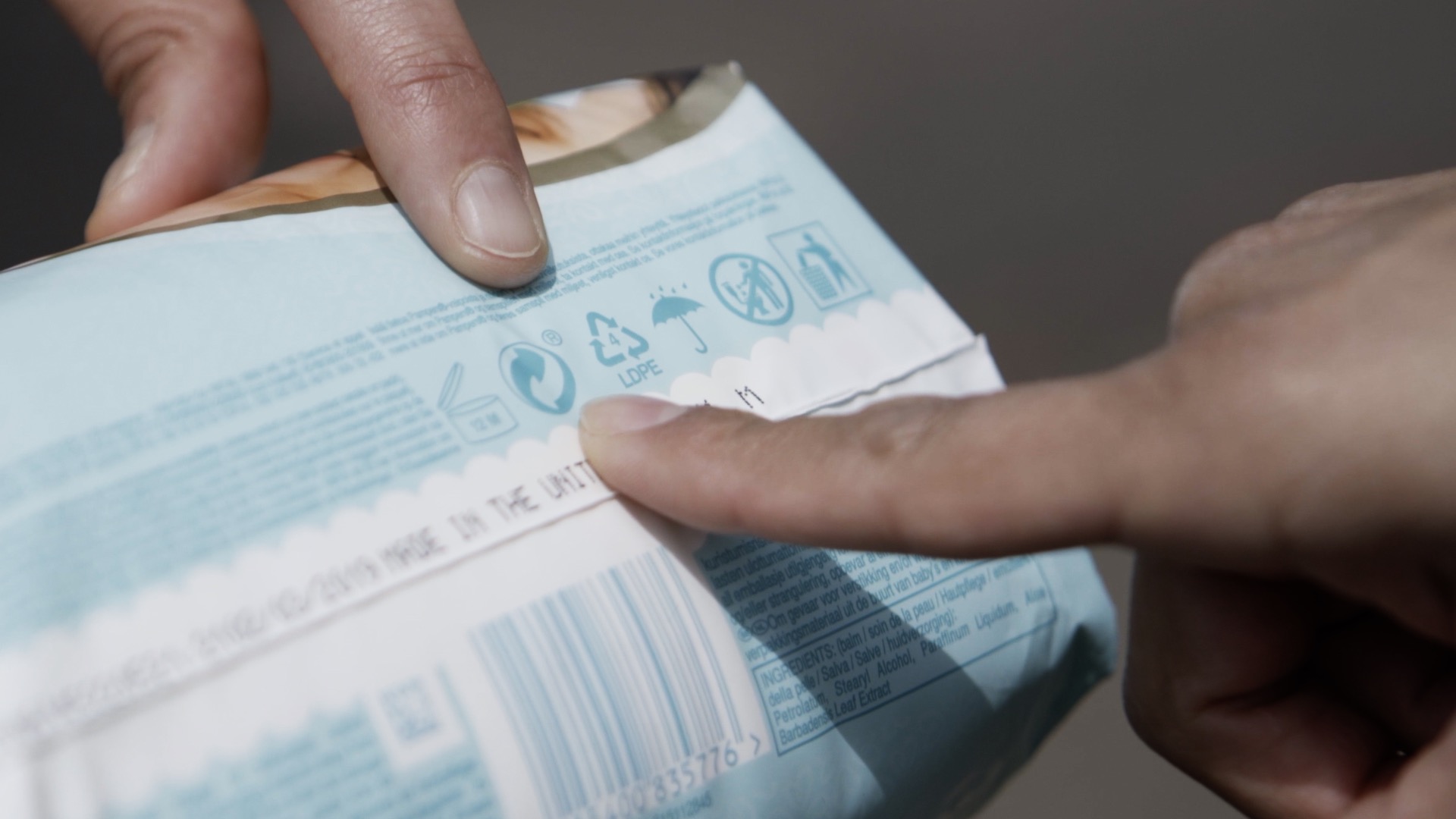 Chair of NLWA, Councillor Clyde Loakes, said: "It's hard to overestimate the scale of this unsavoury problem.  We know parents want to do the right thing.  That's why we're asking parents to put used nappies in the general waste bin. Contamination of recycling damages the environment, is costly for taxpayers and leaves recycling centre staff having to remove soiled nappies by hand.
"Our research shows that there is huge confusion about the labelling on packs. We're calling on nappy manufacturers to come on board and make things clearer for their customers and help parents' understanding.
"The estimated cost of dealing with contaminated recycling in the next year in north London alone is nearly £1.5million – money which I'm sure most taxpayers would prefer was spent elsewhere."
Steve Oulds, National Commercial Manager at Biffa Waste Services Ltd, a Materials Recovery Facility which deals with recycling from households across north London, said: "We see millions of nappies arrive at our facility each year. Contamination is the single biggest challenge we face on a daily basis.
"Nearly half of parents in the survey didn't know that recycling is sorted by hand. I hope that this knowledge helps encourage everyone to dispose of every nappy in the general rubbish bin."
Further confusion has been found around nappies marketed as 'biodegradable' or 'compostable', with half of all respondents believing these are recyclable in some form.
Some respondents also thought whether a nappy is clean, wet or soiled makes a difference to whether it can be recycled. In fact, it is not currently possible to recycle any type of nappy through mainstream council recycling services.
The 'Green Dot' symbol (two intertwined arrows forming a circle) has been shown to be the most baffling for parents.  Of those surveyed, 55% thought that this meant the outer packaging could be recycled and 13% thought it meant that either clean or used nappies could be recycled.
In fact, the symbol only indicates that the producer has made a financial contribution towards the recovery and recycling of packaging in Europe and does not mean that the packaging or its contents are recycled or recyclable.
At the heart of the #BinYourNappy campaign are an animation which helps explain the problem to parents – set to the tune of a familiar nursery rhyme – and a video showing the scale of the problem at one recycling facility.
As well as working with nappy manufacturers, NLWA will be enlisting the help of health services, toddler play centres and parenting groups to help spread the #BinYourNappy message.