Summer 2017 has seen a tipping point in the battle to reduce the growing environmental problems caused by single use plastic bottles.
In August, Borough Market became the latest big name destination to introduce a new breed of public drinking fountain, announcing plans to stop the sale of single use plastic bottles.
The move sees them join others including London Zoo, Wimbledon Tennis Club and Heathrow Airport, who have all installed a new game-changing type of water fountain.
38.5 million plastic bottles are bought in the UK every day, but only just over half are recycled, while 16m are put into landfill, burnt or leak into the environment and oceans each day.
Plastic bottles can take up to 450 years to break down once they reach the sea.
Many of the popular bottled water brands consumed in the UK are transported hundreds of miles from their source, contributing to the 350,000 tonnes3 of carbon dioxide released into the atmosphere every year by the bottled water industry in the UK.
The Endura II 4430BF fountain from Halsey Taylor is the latest weapon in the battle to tackle these problems. It is one of a tough new breed of drinking fountains that is vandal-proof, freeze resistant and suitable for outdoor use.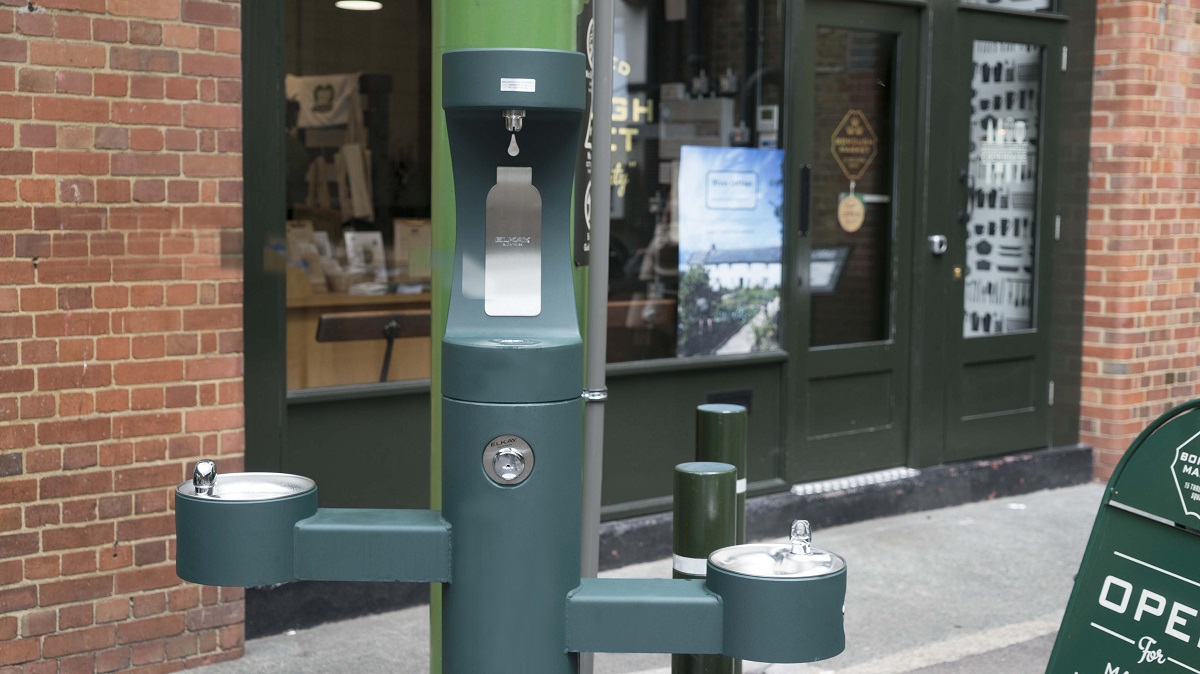 The fountain's own environment credentials are also strong as it's made from 75% recycled materials.
The fountain has two streams of water to drink from and one to refill reusable water bottles and it has some clever ways to ensure the water supply is hygienic and easy to access.
The water dispensers are shrouded and the water comes from deep within, meaning that users can't put their mouths directly on the spouts and pass on germs.
Screened water is supplied from the mains and the fountains are WRAS (Water Regulations Advisory Scheme) approved. They're also approved under the ADA (Americans with Disabilities Act) for their ease of use by those with visual or physical impariments.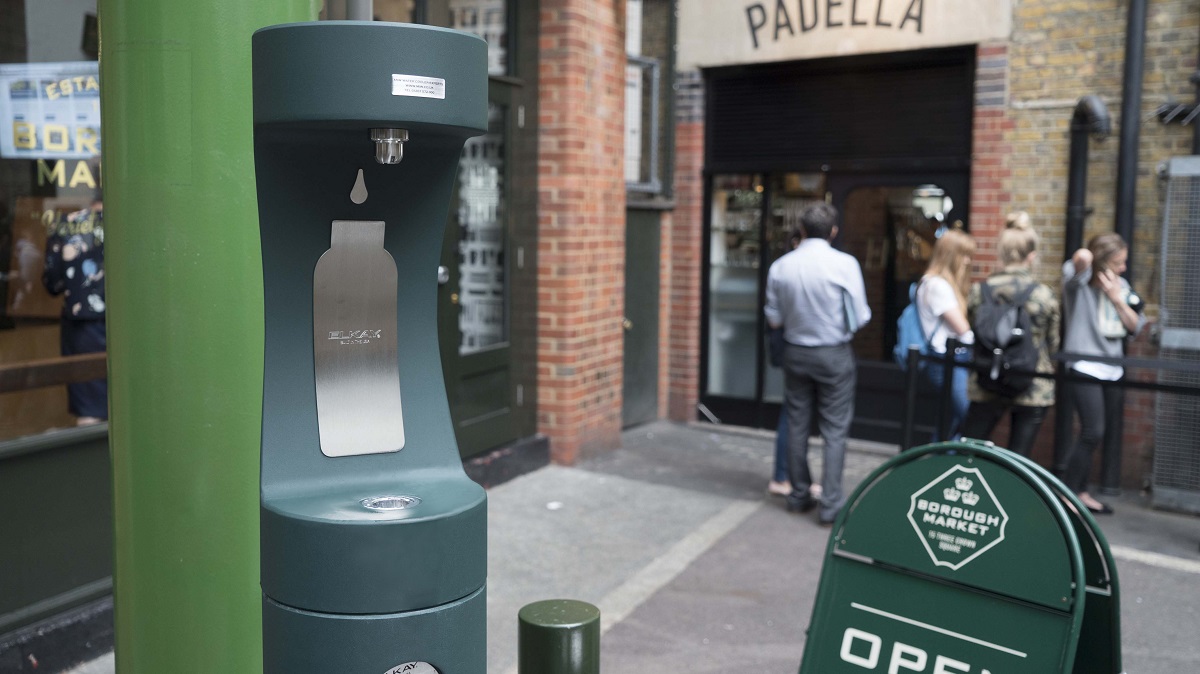 The Endura II 4430BF fountain is supplied exclusively in the UK by Durham-based firm MIW.
Mike Winter, Managing Director of MIW said:
There really are no excuses for the public to be forced to rely on single use plastic bottles to stay hydrated. Responsible organisations like London Zoo and Borough Market are showing that where there's a will there's a way to tackle the scourge of plastic bottles.

"The solution is as simple as it was in Victorian times, when you'd find a drinking fountain on every street corner. The difference now is that the latest models of outdoor fountains are tougher, safer and more accessible than ever before."
MIW supplies over 5,000 schools and businesses with water coolers and drinking fountains, developing and building high quality fountains.