Yesterday we reported on giant coffee bins that have been placed on Oxford Road in Manchester as part of the #1MoreShot charity campaign by Hubbub.
Today we have interviewed charity founder, Gavin Ellis (above right), to learn more about #1MoreShot and Hubbub:
Commercial Waste: People have been searching for solutions to the disposable coffee cup issue for some time.
The fact that no one has really come up with a bin just for these cups is pretty astounding. Where did the idea for the #1MoreShot project come from?
Gavin: Hubbub became aware of the issue with coffee cup recycling at the start of the year.
Like most people we had assumed that coffee cups are recycled if you put them in the mixed recycling, so when we discovered this was the case we immediately knew there was a role for us in trying to find a simple but innovative solution to the issue.
We contacted the main coffee cup retailers to get their backing and thankfully they were supportive of our ideas, so we were able to design and build a prototype bin which we've been testing over the summer in Manchester.
CW: If successful, do you see coffee cup bins being more of a permanent fixture?
The aim of this trial in Manchester is firstly to demonstrate that if they are given the right facilities, encouragement and communications then the public will recycle their coffee cups, and secondly to prove that the cups can then be recycled into useful recycled products.
If we can prove both of these things with the trial the we are in a strong position to get the support of retailers, local authorities, waste contractors and other interested parties to roll these bins out and make them more of a permanent fixture.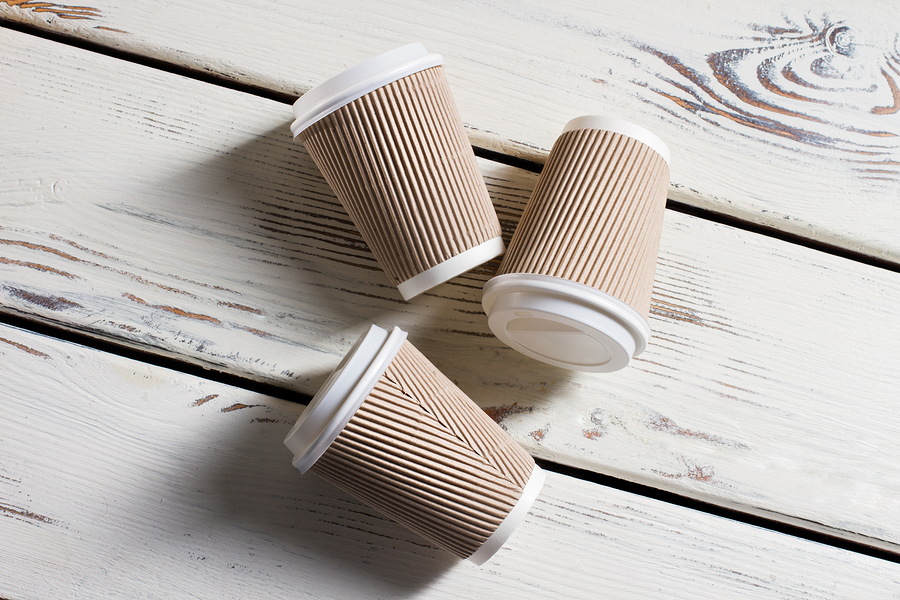 CW: The fact that the project expects to collect 20,000 coffee cups in three months shows just how much coffee Manchester drinks!
Would you be looking to expand the project to other UK cities in the future?
Yes absolutely, the UK disposes of 7 million cups every day, so this is clearly a huge nationwide issue.
As above, if we can prove the model works with this trial in Manchester then we'll be in a strong position to get the support required to extend it to other UK cities.
We have already been approached by a number of other cities interested in the concept.
CW: It's really nice that the coffee cups are to be turned into flower pots for community gardens.
What is the process involved in that?
The paper cups are shredded, mixed with a resin and turned into pellets, they are then mixed with recycled plastic to create recycled plastic products, which are made up of 40% paper from the cups.
In the normal mixed recycling the plastic lining on the cups is the issue, whereas in this process the plastic lining is an asset as it strengthens the material.
We're working with product designers called A Short Walk, based in Cornwall, who have developed this technology, so it's all British technology.
For this trial we'll create plastic plant pot holders which we'll donate to the charity Groundwork for use in their community gardens in the city.
CW: We just want to say that we really love the 1#MoreShot campaign.
Does Hubbub have any other projects that it is working on for the future?
Hubbub has lots of interest projects going on at any given time!
Our aim is to make important sustainability issues more interesting and relevant to a mainstream audience through four 'hubs' of activity: Food, Fashion, Homes and Neighbourhoods.
For more information see www.hubbub.org.uk or @HubbubUK