Hubbub Enterprise has today received the Queen's Award for Enterprise in the Sustainable Development category.
The social enterprise arm of the environmental charity Hubbub, which in 2020 became a certified B Corp, is behind the world's first voting ashtray, the "Ballot Bin", designed to tackle the most common form of plastic litter: cigarettes.
More than 3,300 Ballot Bins have now been sold in 38 countries around the world, from South Korea to Macedonia.
Over 500 of these have been bought by local authorities in the UK and are proving an effective tool in the battle against litter – Southend BID's twenty-one Ballot Bins reduced cigarette litter by 46% according to an independent study.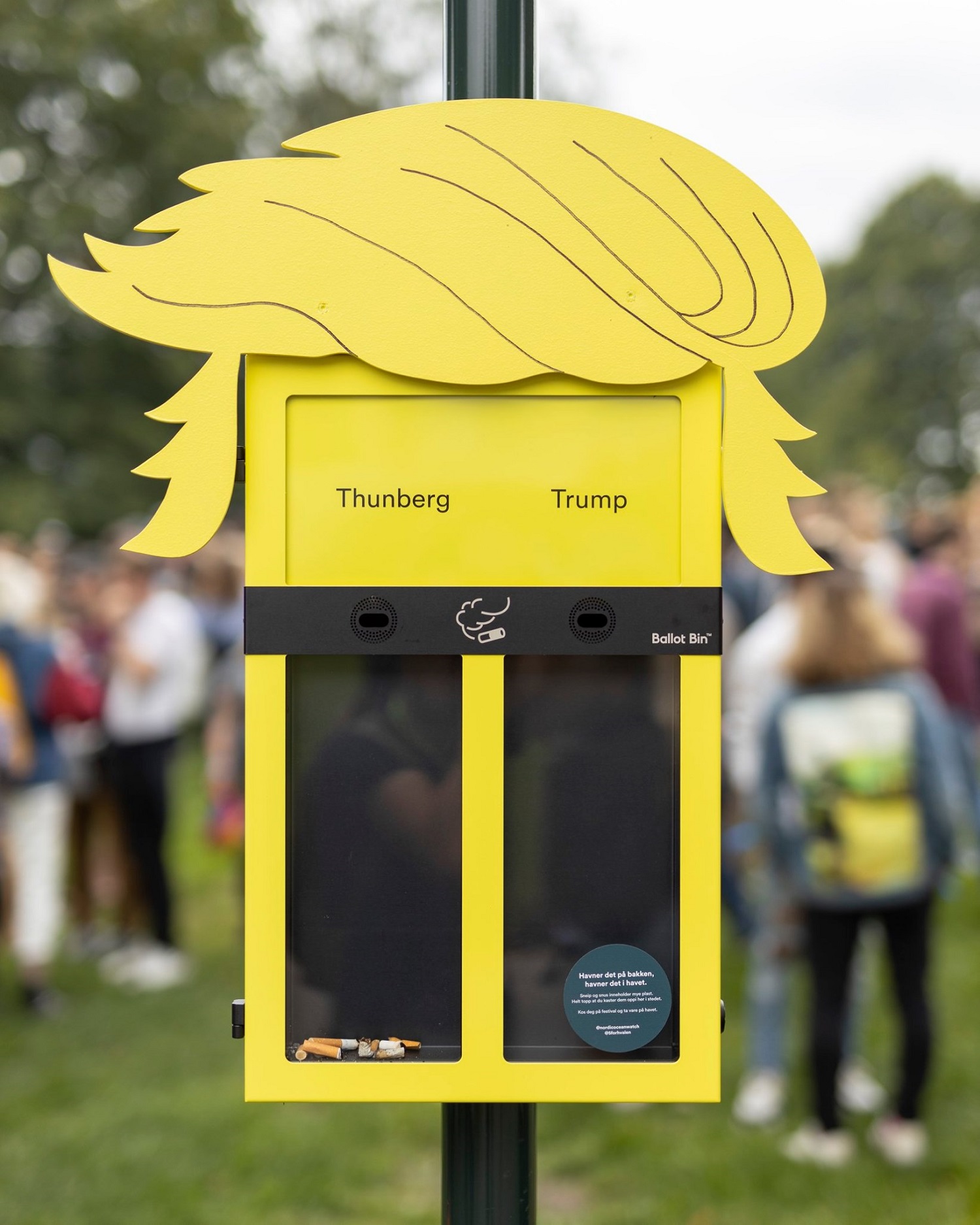 The bins are also being used by large corporations including McDonalds, IKEA, and Amazon.
Cigarette butts are the most littered item in the world and, given their filters are made from cellulose acetate, are an often unrecognised single-use plastic.
The Ballot Bins in total collect approximately 4 million cigarette butts per year, preventing them being littered and leaching out toxic chemicals and harming wildlife.
Drawing on the charity Hubbub's work, Hubbub Enterprise creates products and services that nudge people to do the right thing and take engaging environmental campaigns to scale.
In addition to the Ballot Bins, it is responsible for creating recycled plastic fishing boats to tackle litter in waterways, launching pioneering recycling campaigns like #InTheLoop and is currently helping major UK businesses to engage employees in sustainability.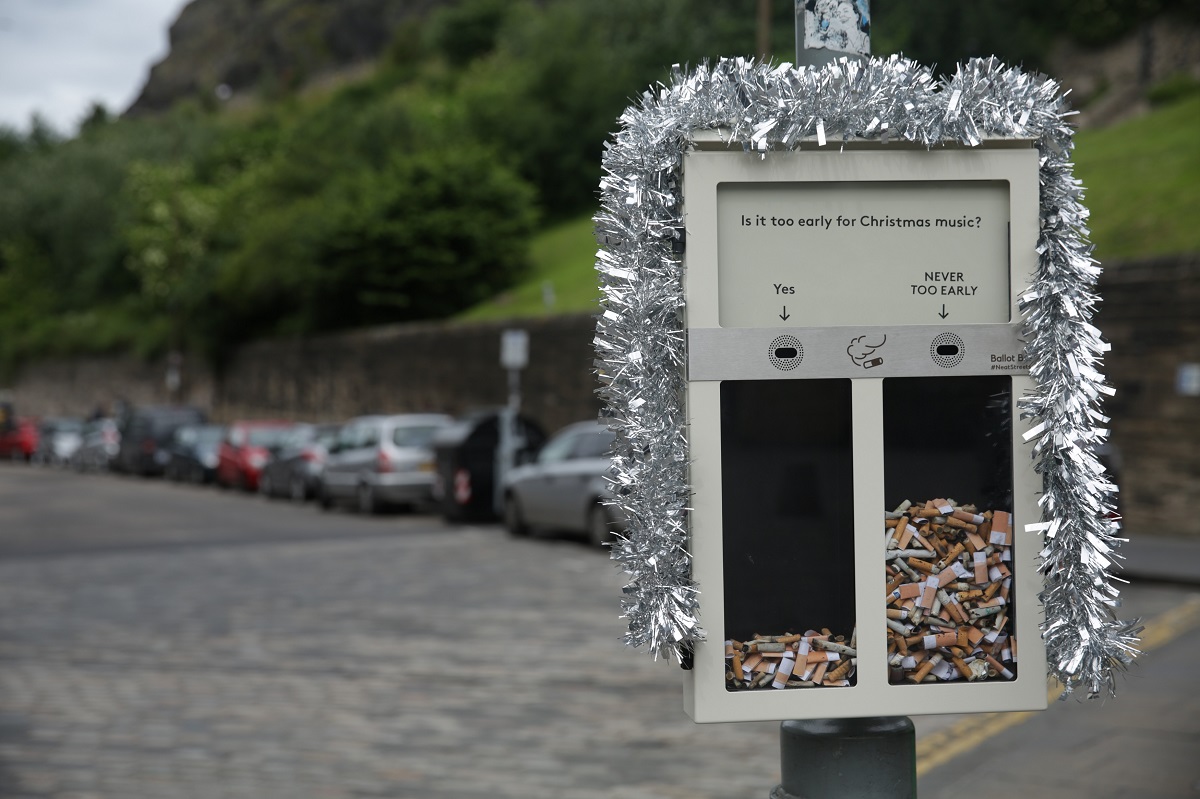 Alex Robinson, Managing Director of Hubbub Enterprise said "We are delighted that our work has been recognised with such a prestigious award.  Our Ballot Bins have provided a playful and effective solution to tackle some of the 4.5 trillion* cigarette butts which are littered worldwide each year.
"Our wider projects are going from strength to strength thanks to organisations keen to make a tangible impact on key environmental issues.  We've now taken over 2700 employees and school children out on our recycled plastic fishing boats to help learn about plastic pollution and remove litter from waterways.
"We're also working with corporations like Investec and KPMG to engage employees with away days and long-term behaviour change campaigns and are providing consultancy to businesses across the UK".
Now that two-thirds of local authorities have declared a Climate Emergency, Hubbub Enterprise has also recently launched a climate comms kit for local authorities to help residents take everyday action to tackle climate change