Christmas is synonymous with quality family time, bringing people together, and the odd cracker joke, as well as the gesture of giving that brings inner joy.
Many of us also treat the festive period as an excuse to loosen the belt buckle and take our seats at the table in preparation for a seasonal fix of glorified gluttony. A period where we conveniently forget to count those Christmas calories, and instead end up in a food coma on the sofa brought on by overindulgence.
In the moment, this greed might fill our bellies with unrequited bliss, but what happens to all this excess once your stomach raises the white flag and surrenders to further gorging? That's right – Christmas is as prominent for wasting as it is for making a child's dream come true.
A staggering seven million tonnes of food ends up in the bin each Christmas in the UK. Unsurprisingly, this places 'the most wonderful time of the year' as the time of the year when food waste is at its peak.
Yet all this inedible festive fare is more than just money (and gravy) down the drain. Have you begun to consider the impact of this absurd amount of Christmas food waste on our planet?
How much food is wasted in the UK?
Food waste is a significant problem in the UK, and we painfully stand out on our own as the highest food waste producer in Europe. To understand what is defined as 'food waste', it refers to food fit for human consumption being left uneaten, unused, or discarded, whether or not after it's kept beyond its expiry date or left to spoil.
Whether it's expired products sitting on supermarket shelves, or throwing away leftovers and surplus food, retailers and consumers need to implement greater collaborative action and adopt better habits to combat our excessive wastage.
From an economic, environmental, and moral standpoint, we need to look into ways we can keep our food waste to a minimum so that we can better protect our environment and feed those that are less fortunate.
How many tonnes of food do we waste at Christmas?
A disproportionate amount of the UK's annual household food waste (4.5 million tonnes of food) is during the time when Santa pays a visit.
Here are a few Christmas food facts to make your eyes water. At Christmas, an incredible 5 million Christmas puddings, 2 million turkeys, and 74 million mince pies succumb to the scrap heap while still edible. And this isn't even taking into account all the vegetables, cheeses, nuts, and other party nibbles that finish up on the defeated side in the battle against food waste.
Why is food waste bad for the environment?
Aside from the financial implications and the reality that those affected by poverty go hungry, food waste punctures many holes in our planet. In 2018, food waste from households and businesses in the UK stood at around 9.5 million tonnes. According to the charity Waste and Resources Action Programme (WRAP), this waste would be associated with more than 25 million tonnes of greenhouse gas emissions.
From growing and processing to packaging and transporting, the different stages of the food we eat contribute to climate change. When we then opt to throw it away, it begins to rot which releases methane gas – a potent global warming gas.
Food that is thrown out will almost inevitably make its way to landfill, which is yet another major source of pollution. Around 40% of food waste generated in the UK is currently disposed of via landfill. As food decomposes, its nutrient value is also lost, along with the resources (water, energy, and packaging) used throughout its journey.
Water is an essential source of life, so you won't be surprised to know that it's also the lifeblood of food production. In throwing away tonnes of food, we are also squandering gallons of water used for planting, sustaining, irrigation, etc. Not to mention that it hydrates the animals that give us our meat, fish, and diary.
The Food and Agriculture Organization (FAO) has no doubts about the size of the challenge that food waste presents. The agency estimates that if food waste was a country, it would be the third highest emitter of greenhouse gases after the US and China.
How to make a sustainable Christmas dinner
Meat has traditionally always been the centre of attention on Christmas Day, but we've decided to share a few tips to help make your festive feast a little more sustainable.
Increasing numbers of us are now opting for a plant-based diet. Delicious meat-free options such as this vegetarian wellington are available for your centrepiece, instead of traditional Christmas roasts.
Every meal doesn't have to be loaded with meat, so don't be afraid to go outside your comfort zone by adding a few more vegetables and a little less meat to your celebration.
If your carnivore instinct can't bear the thought of Christmas without a turkey, then make sure you invest in an organic and sustainable one. Buying a whole turkey rather than a crown also reduces the amount of meat that gets thrown away before it reaches the shelves.
In 2017, the National Farmers Union launched its festive Turkey Finder so that consumers could source a responsibly raised bird from a local producer, while cutting back on food miles.
Keep your veggies close to home too. UK-grown veggies are not only locally grown, but they're seasonal as well. Again this means fewer food miles, and less reliance on artificial ripening methods.
Ultimately, deciding what to cook for Christmas dinner is all about being responsible and serving food that will get eaten. If most of your guests can't stand Brussels sprouts, then don't buy a huge amount. When it comes to party foods, desserts and snacks, aim to simply buy less.
What to do with leftover Christmas food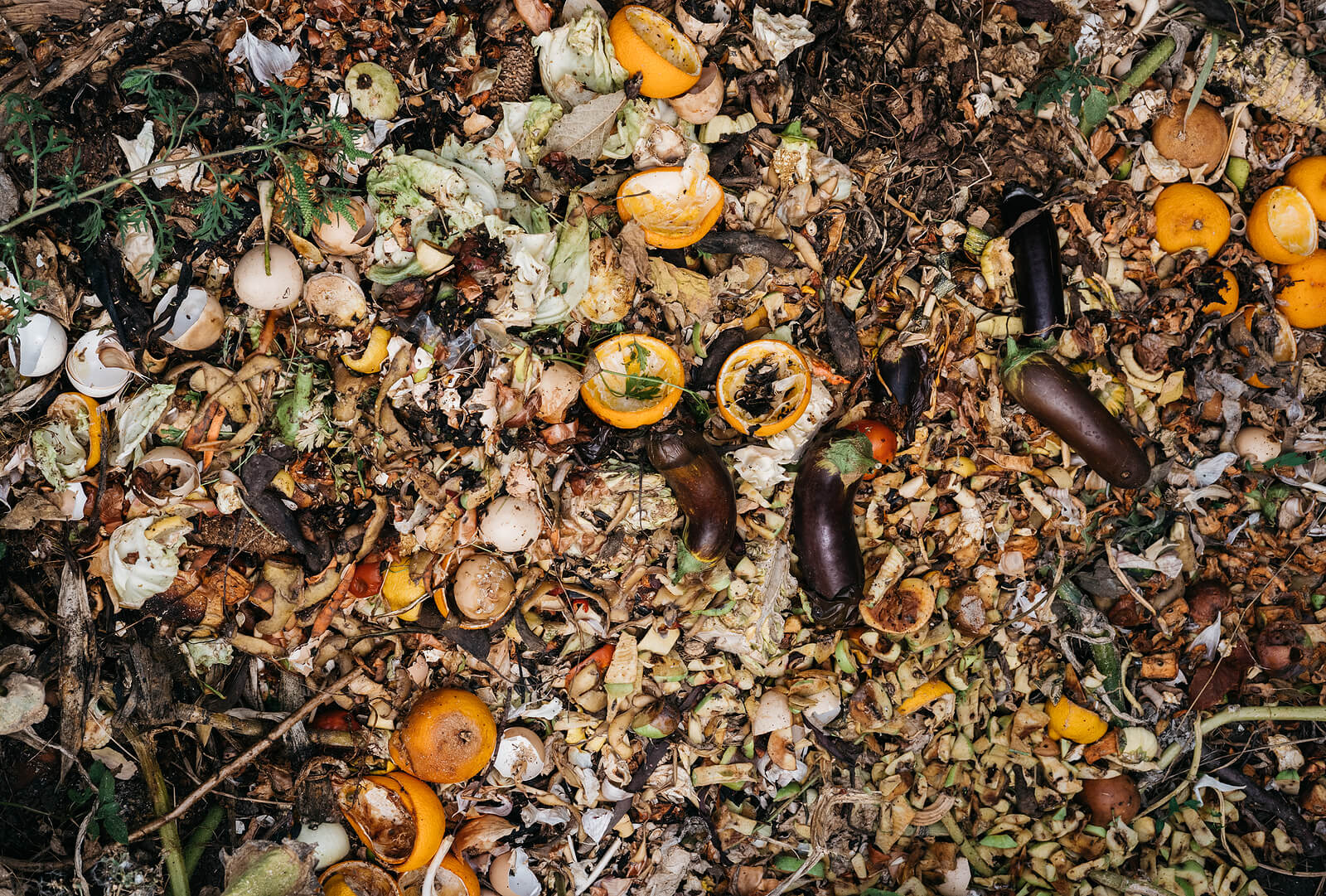 Great progress was made during lockdown last year, when people were stuck at home and became accustomed to making meal plans, using leftovers, and freezing food rather than disposing of it.
These habits should not disappear over the Christmas period. Leftover xmas grub makes for a wonderful lunch. If you are unfortunate enough to be working during those slow-moving days between Christmas and new year, you might want to consider raising your spirits with a jaw-dropping Christmas sandwich.
Christmas leftovers are wonderfully versatile. Bubble and squeak, turkey curry, baked potatoes anyone? If the cheese board is a step too far, then don't forget that the hard cuts can be frozen. Leftover cream can also be frozen – just remember to whip it a little beforehand.
Anything with a high-water content (like soft cheese and strawberries) will go mushy after freezing, but they can still be used in your cooking to bring added flavour. Those bits that we can't eat, such as eggshells and veggie peelings, are perfect for composting. This enriches the soil, which means we can grow more food. It's a win-win situation.
How to stop food waste at Christmas
Stopping food waste at Christmas comes down to meticulous planning. Plan your meals and resist the urge to impulse buy when you see the mouthwatering goodies teasing you from aisle to aisle. Christmas is generally a time when a huge amount of single-use plastic is used, so wherever possible buy loose fruit and vegetables.
When you're choosing your meat, dairy, or other fresh produce, pay close attention to the use-by date so that you're confident you won't have to throw it away before you need it.
Remember, we want Christmas to be a season of goodwill, and not a season of landfill. If you have friends and family staying with you, then top their bags up with some of your excess food.
You can even turn your leftovers into gifts by fermenting, preserving and pickling your fruit and veg! After all, nothing says Christmas like a jar of homemade pickles.