Many of us may not consider the environmental impact of our furniture.
Consumer sustainability tends to focus on diet, the way we travel, and other lifestyle habits. But did you know that the fast furniture industry is playing a huge role in deforestation, one of the biggest contributors to climate change?
Being more conscious of your furniture choices and making better, more eco-friendly purchases when it comes to home furnishings can help to lower your carbon footprint, as well as highlight an issue many do not know exists.
What is fast furniture?
Recent chatter around the likes of fast fashion has seen many retailers displaying clearer labeling on their products, using recycled materials, and encouraging shoppers to donate their unwanted clothes. Elsewhere, fashion bloggers and influencers have made the switch to only purchasing second-hand clothing, contributing to a growing trend in vintage and preowned pieces.
Similarly, fast furniture refers to the easy to assemble, flat-pack style furniture made popular by IKEA, Wayfair, and other large-scale homeware retailers.
Where furniture used to be built to last and passed down through generations, fast furniture is designed to fulfill changing design trends. Made from cheap materials at affordable prices, these pieces have allowed popular interior designs to transform regular homes.
Is my furniture ethical?
Deforestation is one of the leading causes of climate change, something that the fast furniture industry directly impacts. As furniture companies are encouraged to consider their environmental impact, many opt instead for a blend of materials. They mix wood with other properties for lighter products, which in turn drive down shipping costs and keep retail prices low.
These alternative products are often flimsy and not built to withstand heavy use or multiple house moves. They end up broken, fly-tipped, or tossed into landfill, unable to be recycled. Another cheap piece of fast furniture is then purchased, and the cycle sadly continues.
How sustainable is IKEA?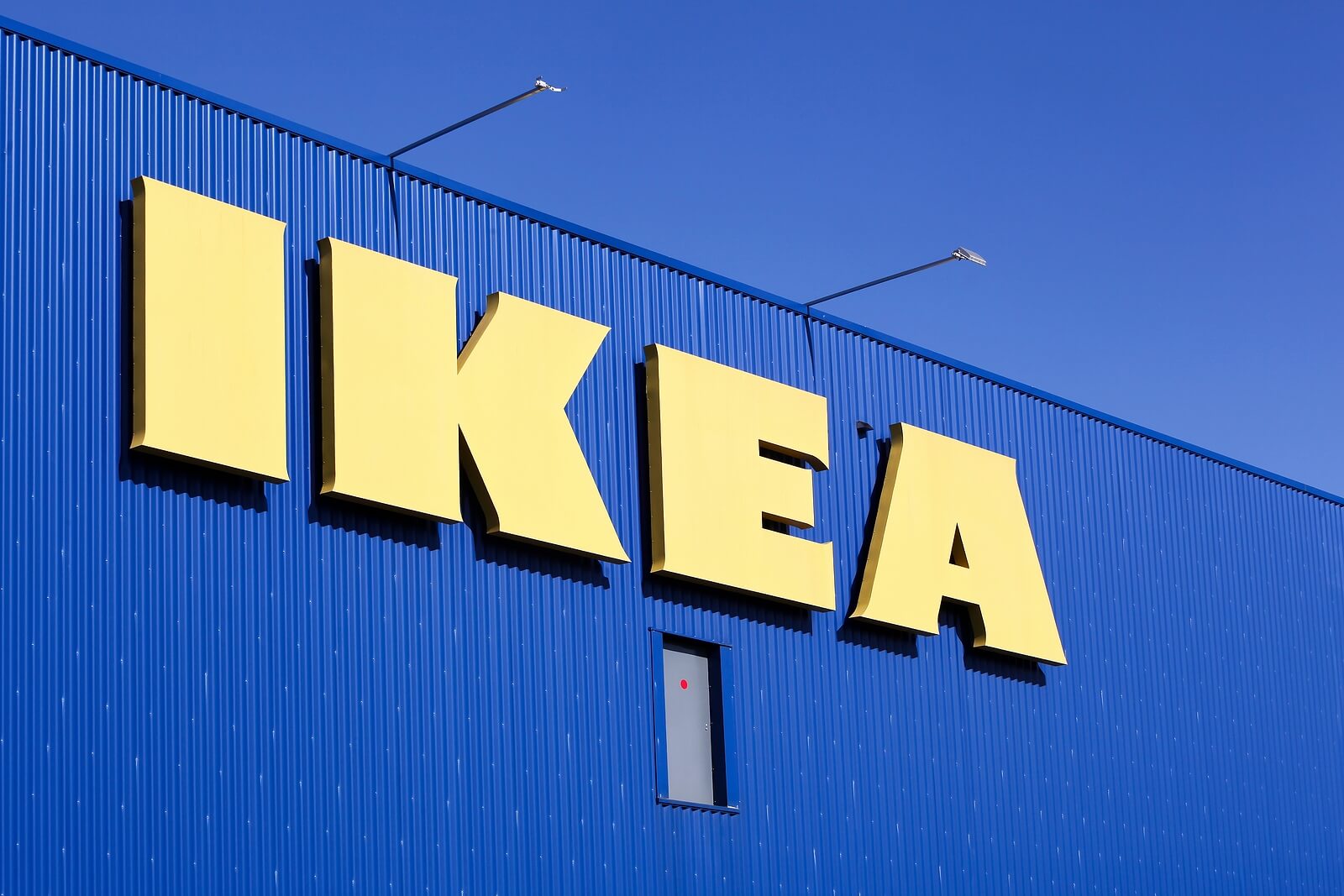 Although IKEA is a champion of affordability and fantastic for homeowners/renters on a budget, the low costs come with a devastating price.
IKEA has come under fire for its alleged use of illegal wood – – loggers have been recorded taking timber from protected, ancient forests. While IKEA does not condone this type of activity and quickly cut ties with these contractors, there is still the question of the wood it legally sources and how much impact this has on our global forests.
IKEA BILLY Bookcase
A search on flatpack furniture churns up hundreds of results discussing one of IKEA's most popular items, the BILLY Bookcase. A staple in rental properties, the bookcase is widely known for its unstable nature – so why do people keep buying it?
Again, the cheap cost is an appeal for many landlords, who often furnish their properties with fast furniture. The IKEA MALM drawers are another popular example – the item comes in multiple sizes and is easy to assemble, plus the neutral, modern design makes it great for young renters.
Making a change
Thankfully, the high-profile scandals of IKEA have encouraged the company to take a fresh look at its sustainability and make some ambitious promises. The company has already made great strides in its goal of only using sustainable wood in its products, working alongside the FSC (Forest Stewardship Council) to take care of the world's forests.
These actions go beyond the company's wood items too, as IKEA aims to use 100% Responsibly Sourced Wool, as well as only recyclable or renewable-based plastic in IKEA products by 2030. The conglomerate's recent television adverts also show a push towards more eco-friendly living, including solar polar homes, growing your own food, and recycling.
Alternatives to fast furniture
The coronavirus pandemic did provide one positive outcome regarding promoting environmentally-friendly furniture. As we spent months indoors, many turned to upcycling and furniture restoration, giving a new face to old pieces of furniture that may have otherwise been thrown away.
Updating vintage pieces to fit with current design trends is a great way to ensure that those sturdy – though perhaps old-fashioned – pieces fit in with modern homes. A lick of paint and a few cosmetic changes is often all it takes, however, lockdown also saw many learn more advanced restoration techniques to repair broken items and save from buying fast furniture.
Charity shops, eBay, Gumtree, and other online marketplaces are great places to find furniture pieces that still have plenty of life left in them. Rescue these items from landfill and update your home with ethical furniture.
Eco-friendly furniture companies
If you do need to purchase new homeware and want to avoid fast furniture, there are plenty of eco-friendly furniture companies to choose from.
Natural Bed Company
Based in Sheffield, the Natural Bed Company only uses timbers from sustainable sources and never uses endangered or tropical hardwoods. Buying from these managed sources means that new trees are planted, and a cycle of growth and harvest can continue in a sustainable way.
Silent Night
You may have already heard of these industry heavyweights, but did you know that Silent Night is a certified carbon neutral business? The bedding company offsets its carbon emissions through renewable energy and energy efficiency projects. Its Eco-comfort collection is also made from recycled plastic bottles, and the business also supports the Marine Conservation Society.
Arlo and Jacob
Arlo and Jacob specialises in sofas and chairs, made in Britain using traditional ways of manufacturing. The furniture is sturdy and built to last, and all of the beech and birch hardwood in the frames are from FSC managed forests too.
Par Avion
If you're looking for a small statement piece of furniture to spruce up your home with, Par Avion is a fantastic eco-friendly homeware company. As well as using local materials and labour, the company also uses completely recyclable packaging and find alternatives to single-use items.
Konk Furniture
Based in Bristol, Konk Furniture is a small eco-friendly furniture company with a focus on design and bespoke pieces. The business doesn't "believe in a throwaway culture" and instead creates solid hardwearing furniture. Konk also donates to plant a tree for every order it receives.