Following a successful trial of a cup recycling scheme last year, which took place across 45 Costa stores in London and Manchester, the retailer has begun a nationwide rollout of the scheme across 2,000 outlets.
Instead of encouraging customers to use the usual front-of-house recycling bins, customers will now be asked to leave cups on the side or hand them in to baristas.
Once there the cups will be taken into the back where cups will be stored upside down on dedicated racks.
The cups will then be collected by Kuehne & Nagal before being sent to one of Veolia's commercial hubs where they will be baled up for treatment at pulping facilities before they are eventually turned into moulded fibre products.
Coffee cup holders and egg boxes are but two of the items that the cups can be turned into — completing the circular economy process.
Oillie Rosevear, Costa's energy and environment manager explained that the stores will take any of its competitors' cups for recycling.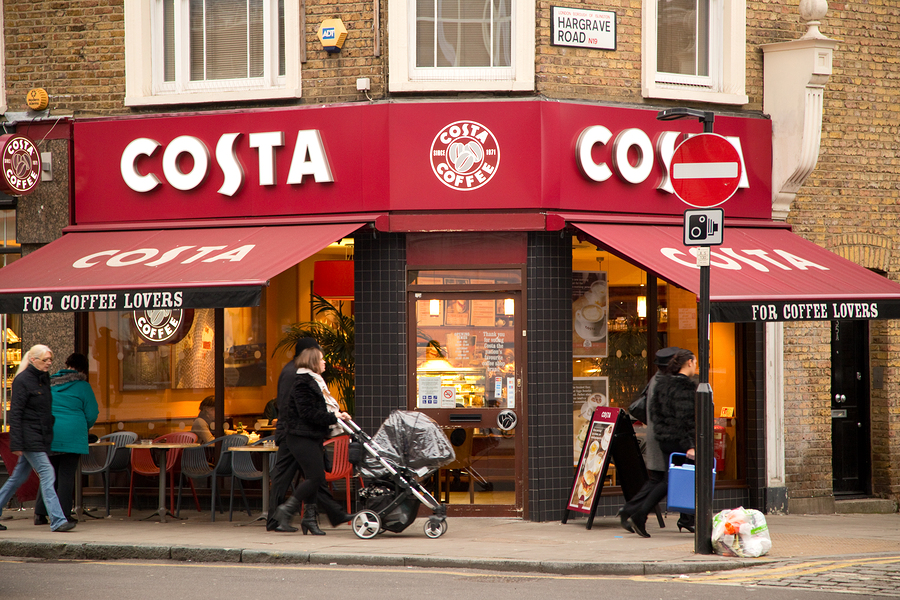 Speaking to edie, she said, "from the trials, we found that many of the cups deposited by customers in front-of-house bins were contaminated," and that "using the racks back of house, we can guarantee that the cups are drained out and well-presented so that they can be recycled properly."
In November the chain found that from its earlier trials that around 40 cups a day were being left in each store, meaning that there was a potential to recycle 30 million cups per year.
Currently, the stores give customers 25p off drinks when using reusable cups and has announced that it will launch its own range of multi-purpose cups later in the year.
Costa's move was also welcomed by Martin Kersh, executive director at the Foodservice Packaging Assocation, who told Packaging News that:
We're delighted to see the cup recycling scheme is being rolled out to all the Costa stores.

"Costa has pioneered this development and should receive immense praise from everyone in the industry and from those NGOs and media who accuse the industry of not taking action.

"We appreciate inviting competitors' coffee consumers to return their cups represents logistical difficulties both front and back of house, so our congratulations to the Costa team for making it possible."
Costa is also working with The University of Sheffield to investigate future cup recyclability.
Over 2,000 of our stores now recover and recycle ANY paper takeaway cup left or returned to our stores. Here's more on what we're doing.. pic.twitter.com/OGmsBA0NCy

— Costa Coffee (@CostaCoffee) February 8, 2017