Community Calling, the pioneering initiative by Virgin Media O2 and environmental charity Hubbub to tackle digital exclusion and e-waste, has rehomed more than 10,000 smartphones with people who need them across the country.
The programme was launched in May 2020 to help vulnerable people get online to access essential services, such as healthcare appointments, to apply for jobs and keep in touch with their loved ones during the Covid-19 pandemic, as well as provide a sustainable way for people and businesses to recycle old devices, preventing them from ending up in landfill as e-waste.
Since then, Community Calling has gone from strength to strength, rehoming thousands of second-hand smartphones with digitally isolated people across the country, along with free texts, calls and mobile data from the National Databank – set up by Virgin Media O2 and digital inclusion charity, Good Things Foundation.
By finding a new home for unused smartphones that would otherwise have ended up in landfill, Community Calling has helped save more than 535 tonnes of CO2e.
It is estimated an average of four phones are sitting unused for every one phone in use in the UK.
While recycling is important, many of these phones sitting in our homes or those that have been discarded are highly functional and could be reused, thereby extending their life and benefiting people who need a device.
Community Calling is seeking to address this challenge by boosting smartphone reuse and tackling digital exclusion.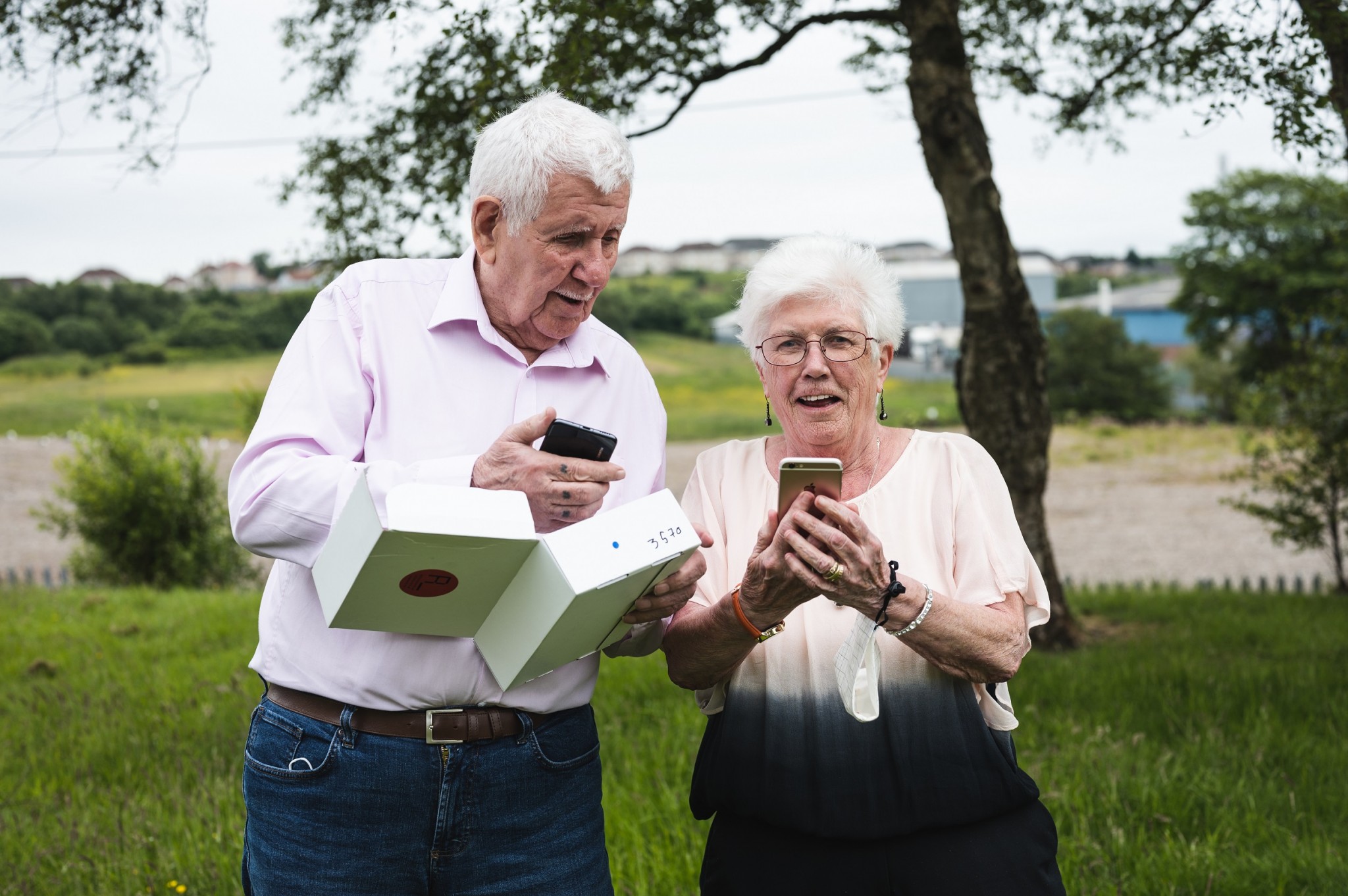 Emily Watson from Hubbub, said:
"Community Calling is changing people's lives across the country. We've supported young people and older people, survivors of domestic abuse, asylum seekers and those facing homelessness.
"Beyond this amazing social impact, by redistributing 10,000 second-hand phones we've saved more than 535 tonnes of CO2e, which is the same as one person taking more than 850 return flights from London to New York.
"Thank you to everyone who has sent in a device to us; you're helping someone to enjoy all the benefits of internet connectivity, and you're showing that a model of circularity and extending the lifespan of smart devices is possible.
"We're encouraging people and businesses to continue to gift smartphones so we can help more digitally isolated people across the country."
Nicola Green from Virgin Media O2, said:
"When we launched Community Calling during the height of the pandemic in 2020, we had one aim: to connect the disconnected.
"We're incredibly proud and humbled to see how the programme has grown and helped thousands of people across the UK, with devices and data providing a lifeline for those who need them so they can stay in touch with loved ones and get online to access essential services – from healthcare appointments to applying for jobs.
"Community Calling is just one of the ways we're stepping up for people, the planet and communities with our Better Connections Plan where we're committed to helping people to lead more sustainable, connected lives, while reducing our impact on the planet."
The 10,000th device
The 10,000th smartphone has been rehomed with Rohi, aged 18, who lives in Lewisham, south-east London. Rohi has used the device to get online to access essential services, online meetings, and for job applications.
Rohi said: "I use my phone to talk to my friends, access benefits, and apply for jobs. Being in supported accommodation, young people have limited amount of money to use for items such as smartphones or tablets especially with the running costs. The phone has been very useful for accessing Zoom meetings, housing benefit portals and the Universal Credit site."
Gift your phone
It's easy to help someone like Rohi if you have an unused smartphone. To donate, sign up online – you'll receive a free-post donation kit to post your old and workable smartphone, to be refurbished by trusted partner Reconome. It will be data-wiped, sanitised and redistributed with user guides and PAYG SIM cards. Virgin Media O2 and Hubbub are also encouraging businesses to support the campaign by offering bulk device donations, or providing collection boxes in their offices (where appropriate).
If you'd like to support the campaign and donate your old smartphones to Community Calling, visit Hubbub for more details.