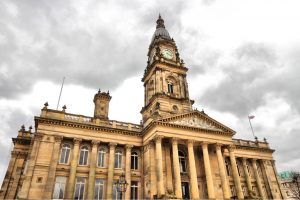 Bolton is one of the largest towns in Europe and is known for its industrial heritage. The town is just 10 miles northwest of Manchester and shares a border with its neighbouring towns, Chorley, Wigan, Salford, and Bury.
Local residents in Bolton can have the option of two major recycling sites, which are located on Raikes Lane and Salford Road. These sites allow visitors to dispose of their household waste, which includes a variety of materials such as plastic, paper, wood, cardboard, and metal.
For businesses looking for effective waste management in Bolton, they can benefit from a variety of waste collection services with Commercial Waste. Whether you need business waste management to dispose of office supplies or have toxic waste that needs to be handled with care, Commercial Waste can handle all your disposal needs.